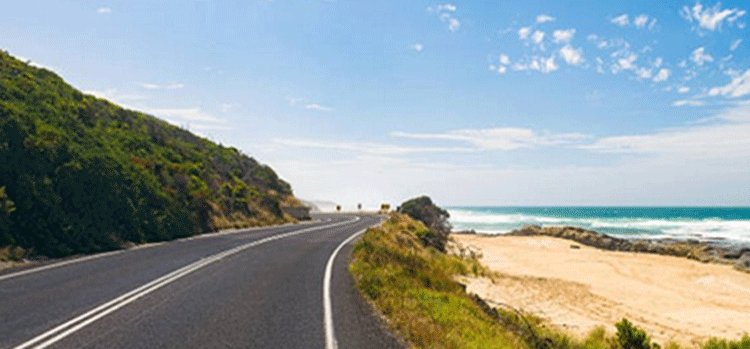 New Delhi: The National Highways Authority of India (NHAI) has invited tenders for construction of an ambitious Coastal Highway project in three stretches.
However, tender for Kakatpur-Earsama stretch has been halted due to steep protests by locals over the proposed route.
This was informed by Union Minister of Road Transport and Highways, Nitin Gadkari in Rajya Sabha on Wednesday.
In a written reply to a query of BJD MP Sasmit Patra, Union Minister said the entire project is divided into two parts; Rameshwar (near Tangi) to Ratanpur –having total length of about 176 km; and (ii) Ratanpur to Digha – having total length of about 170 km.
The stretch from Rameshwar to Ratanpur has been divided into four packages for implementation. Those are– Rameshwar-Puri (0 to 47 km), Puri-Kakatpur (47 to km 91 km) Kakatpur-Earsama (91 to 134 km) and Earsama-Ratanpur (134 to 177 km).
The bids for three packages viz. Package-I, II and IV have already been invited. However, there is protest for change in alignment in Package-III i.e. Kakatpur to Erasama due to which land acquisition is affected, said Shri Gadkari.
He informed that the works in Package-I, II and IV will start from next financial year 2023-24 and will be completed 30 months from the commencement of the project.
"The bids for Package-III can be invited and work can commence only after the issues regarding alignment are resolved," he said.
The work of preparation of Detailed Project Report (DPR) for the section Rameshwar to Ratanpur was taken up and the final DPR has been submitted on January 23, 2023, said the Union Minister, adding that the total expected expenditure including land acquisition for this section of the project is estimated to be approximately Rs. 8000 crores.
Similarly, the alignment for the Ratanpur to Digha stretch has been finalized and it is targeted for award in the FY 2023-24. The work would take approximately 30 months for completion from its commencement.
The work of preparation of Detailed Project Report (DPR) for the section Ratanpur to Digha has been taken up and expected expenditure can be ascertain based on the outcome of the DPR, he stated.
In April 2015, Shri Gadkari himself announced the Coastal Highway project to boost tourism and communication to ports of Odisha. After that the project was delayed due to a political slugfest between the BJD and the BJP.
Later, the Ministry of Environment, Forest and Climate Change refused to accord approval to the earlier alignment of the highway due to green norms.
And, now, people from Balikuda block of Jagatsinghpur district are opposing the proposed route of the project. They want to pass the highway near their area as per previous plan.