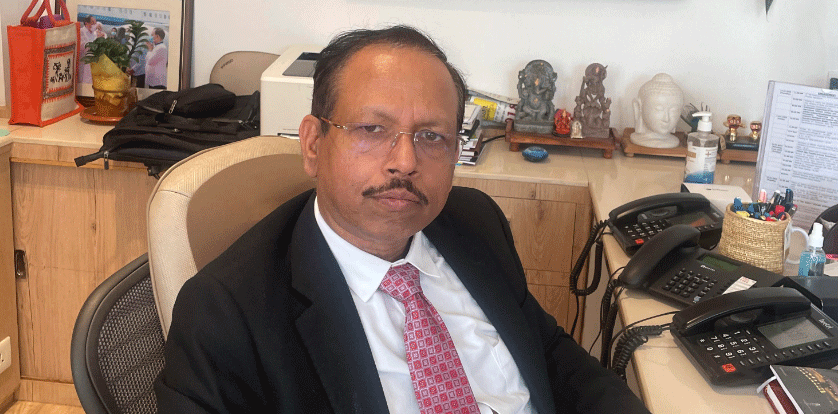 Bhubaneswar: A meeting of the State Level Steering Committee on Energy Transition was held under the Chairmanship of Chief Secretary Pradeep Jena to discuss the State's plan for energy transition. Additional Chief Secretary, Energy department Nikunja Bihari Dhal outlined the agenda for discussion.
During the presentation, Sri Dhal said that a holistic plan is being prepared covering all the forms of energy like electricity, petrol, diesel, gas etc. It will cover the aspects of increasing the share of clean energy in the energy supply mix of the State, energy efficiency and energy conservation. The plan will provide actionable inputs for energy transition in various departments to achieve overall energy transition of the State. This plan covers energy supply and demand across various sectors such as agriculture, fisheries, industries, transport, urban development, tourism and others. Multiple State Government departments are involved in this energy action planning exercise, he further said.
During discussion, Chief Secretary directed all the Departments to prepare a comprehensive plan and their vision statement with regard to energy transition in various plans & programs within a month. He further suggested to create a dedicated team to support various Departments in this exercise as clean energy is the need of the hour.
It was revealed in the meeting that An MoU was signed between the Department of Energy, Government of Odisha and the GIZ, Germany to develop the State Energy Action Plan for Odisha. PwC, the consulting firm is working under the technical assistance of GIZ for developing the said State Energy Action Plan. Energy action planning is a data-driven exercise. A state-of-the-art energy modeling decision support tool will be developed for future actionable scenario modeling by user Departments.
Additional Chief Secretary, Steels and Mines Deoranjan Kumar Singh, Finance Secretary Vishal Kumar Dev, Health Secretary Shalini Pandit along with other officials of all the departments participated in discussions.