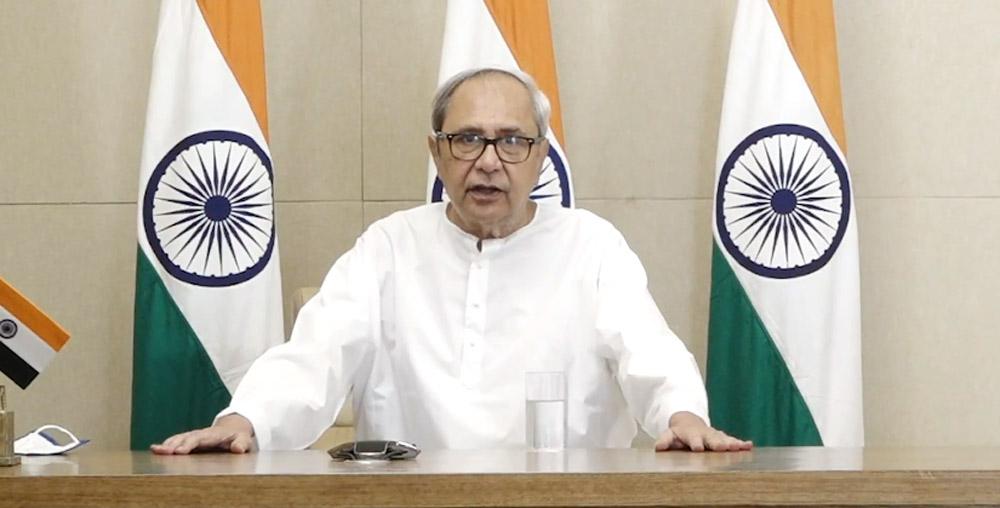 Bhubaneswar: Chief Minister Naveen Patnaik urged the newly elected members of Panchayati Raj Institutions (PRIs) to protect the rights of women, poor and vulnerable people of the society.
Addressing the Orientation Programme of the newly elected PRI Members including ZP Presidents, Block Chairpersons and Sarpanches, the Chief Minister advised them to consider the issues of the villages as their own problem and make sincere efforts to resolve it.
Congratulating the newly elected PRI representatives, he said that this time, a large number of women had won panchayat elections and taken leadership. Biju Babu's dream for women's empowerment has been realized, he said.
"You all are well aware of the importance of the panchayat in our governance and development plans. The panchayat is the center of public service," the CM said.
He advised the PRI representatives to ensure that not a single person is deprived of availing government benefits and face problems to get public service.
Appealing to the elected members to protect the rights of women, poor and vulnerable people, the Chief Minister asked them to always remain with the people during their good and bad times.
Speaking about the 5T model of governance, he asked them to utilize the 5T mantra in the development of the villages. "This will make your village and panchayat a role model for others," he stated.
Stating that the public has put their trust in them, he advised the PRI members to never let the people down and serve them considering their trust as a sacred responsibility. It will earn them places in the hearts of the people forever, added the Chief Minister.
The function was attended by Panchayati Raj and Drinking Water Minister Pratap Jena, who highlighted the role of Panchayat Raj Institutions in the development of the State and the various developmental programmes being taken up by the department.
Food Supplies and Consumer Welfare Minister Ranendra Pratap Swain said that all the infrastructure of the Panchayat has now been mapped out through GPS technology. This will help the public to resolve their grievances immediately, he said.
Agriculture and Farmers' Empowerment Minister Arun Sahoo said the Chief Minister has taken steps to empower women and youth in the State and strengthen the Panchayats. "If everyone will work in accordance with the 5T mantras, we will be able to bring massive transformation in the State," Sahoo said.
Mission Shakti Minister Tukuni Sahu said the Chief Minister has given women a chance to do social work. In Odisha, women have been empowered.
In his welcome address, Chief Secretary Suresh Chandra Mahapatra said that the PRI has been strengthened financially. A lot of money is being given for the development of the Panchayats. This training programme is very important for its fruitful utilization, he said.
Ashok Kumar Meena, Principal Secretary, Panchayati Raj and Drinking Water Department, offered vote of thanks. The event was attended by 1,06, 352 PRI representatives.