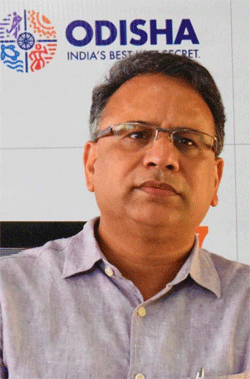 Bhubaneswar: Vishal Dev, Principal Secretary Finance has advised All Administrative Departments for proper utilization of the Supplementary Budget.
Mr.Dev has advised all administrative departments to give priority to spending on creation of capital assets and social sector.
Writing a letter to all departments, Mr.Dev said priority should be given to expedite expenditure in respect of capital outlay for creation of capital assets.
He also asked the department to allocate State Share of central sponsored schemes (CSS) where the Central assistance is received and funds for completion of projects under zero-based investment review.
"The Administrative departments are required to limit the expenditure under different CSS, commensurate with the availability of Central Share as per the allocation of funds made by Government of India and the corresponding state Share due as per the financing pattern of the scheme," said the Principal Secretary Finance.
Expenditure without availability of Central Assistance would require prior concurrence of the Department of Finance, he pointed out.
He further suggested the departments allocate funds for Rural Infrastructure Development Fund (RIDF) and other resource tied-up schemes.
Funds should be provided on priority basis for social sector expenditure and expenditure for maintenance of capital assets, Mr.Dev stated.
The process of issuance of sanction orders for release of funds as well as surrender of provisions should be completed by January 31, 2023 so as to avoid a rush of expenditure in the last month of the financial year, he said.
In order to avoid last minute rush, the Principal Secretary made it clear that the last date of submission of bills to the treasuries for the financial year 2022-23 is March 9, 2023 for claims under other contingencies, machinery, equipment, vehicle, share capital, subsidy & loans, and March 14, 2023 for other claims.
Steps should be taken for full and effective utilization of supplementary provisions as any unspent balance would invite adverse comments from the audit, he added.
Once again Mr.Dev said budgetary funds shall in no case be transferred to civil deposit. So the stress is on proper utilization of budgetary allocations.
The Supplementary Budget of Rs 16,800 crore for the year 2022-23 was approved in the State Legislative Assembly recently and out of the total supplementary provision, Rs 9,200 crore has been allocated towards program expenditure, Rs 4,934 crore towards administrative expenditure, Rs 2,610 crore towards disaster management funds and Rs 55.54 crore for transfer to local bodies (Panchayati Raj Institutions and Urban Local Bodies).
With such funding, the State is likely to maintain revenue surplus, contain fiscal deficit within 3 per cent of Gross State Domestic Product (GSDP) and maintain the Debt-GSDP ratio at the year-end within the mandated level of 25 per cent.
Till September, 2022, the Debt to GSDP ratio was 12.6 percent and the interest payment to revenue receipt ratio was 2.8 per cent.
The capital outlay for the year 2022-23 will exceed 5.5 per cent of GSDP including the supplementary provision, officials said.
This will help in boosting the economic growth and at the same time enable the State to carry forward different developmental and welfare programs, officials say.