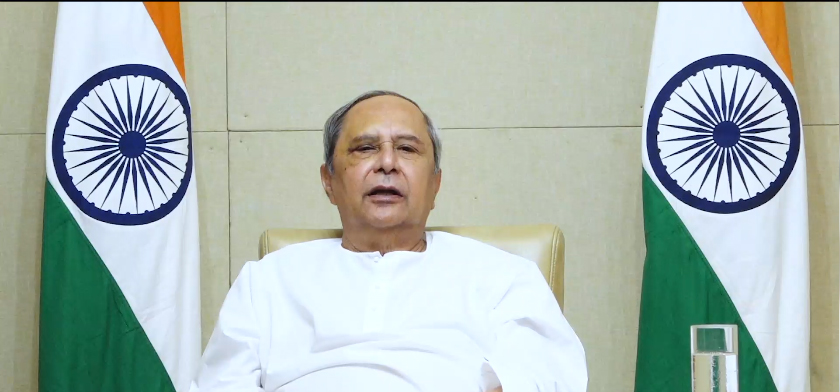 Bhubaneswar: Governing Biju Janata Dal (BJD) President Naveen Patnaik Saturday reconstituted Chairmen to different Corporations, Members to Western Odisha Development Council in different districts and other party posts including the Media.
According to a press release issued by the party's Organisational Secretary Pranab Prakash Das, Subash Chandra Patra has been appointed the Chairman of Odisha Pisciculture Development Corporation while Mahendra Badhei has been appointed Chairman State Warehousing Corporation and SK Nizamuddin the Chairman of Wakf Board.
Shri Patnaik also appointed Members to Western Odisha Development Council (WODC) in different districts.
Baikuntha Nayak was appointed Member WODC Sundargarh while Abinash Thakur was appointed Member in WODC Kalahandi, Hansaraj Jain Member WODC Bolangir, Subodh Pradhan Member WODC Boudh, Gatikrushna Mishra Member WODC Bargarh, Bhupinder Prasad Nayak Member WODC Deogarh, Mandakini Begal Member WODC Nuapada, Mitrabhanu Sahoo Member WODC Jharsuguda and Jagynesini Nag Member WODC Sambalpur.
The BJD supremo also approved the names of Kunu Murmu, Mishara Biswal, Samaya Chandra Prusty, Sukanti Naik, Chandray Soren, Trilochan Singh, Jolen Naik, Manka Marandi, Ananta Hembram, Nandalal Singh and Mahendra Nath Sardar as Members for the for special development council Mayurbhanj.
The Expert Members for Special Development Council, Mayurbhanj are Rasanti Mahakud, Dr. Anjali Tipiria and Naveen Mahanta, the release said.
Paresh Kuanr, Mansingh Durgaprasad Nayak and Kamala Thamba have been appointed Expert Member in the Special Development Council Keonjhar while Jaganattha Dehuri, Mahendra Nayak, Balia Juanga, Narattom Nayak, Giridhari Naik, Mangala Munda, Dabara Mundas, Umesh Ch Murmu, Basanti Behera, Rambhabati Dehuri, Sanjit Munda, Member, Duryadhan Naik and Draupadi Dandapat have been named Members in the body.
Shri Patnaik appointed Lenin Mohanty as Media Coordinator while Madhusmita Nayak has been appointed the Media Co-coordinator.
Prasanna Acharya, Pinaki Misra, Amar Patnaik, Sarmistha Sethi, Sasmit Patra and Manas Ranjan Mangaraj have been appointed national spokespersons while as many as 16 Spokespersons have been appointed.
They are Debi Prasad Mishra, Snehangini Chhuria, Chandrani Murmu, Pradeep Majhi, Anubhav Patnaik, Lenin Mohanty, Sulata Deo, Sanjay Baboo, Shreemayee Mishra, Chinmay Kumar Sahoo, Harish Choudhary, Gautambuddha Das, Amit Mallick, Tumbanath Panda, Om Prakash Sahoo, Priyabrata Majhi.
Ipsita Sahoo, Madhusmita Nayak, Sofia Alam,Maheekshita Mishra and Lora Mohapatra have been named panellists for Television debates.
Shri Patnaik also approved names of 27 persons as Advisors to different Departments/ Corporation/ Council/ Board/ Medical College & Hospitals/ Schemes of Government.
They include Pramod Padhi (OLIC under WR Dept), Sanjaya Sethi (Capital Hospital under H&FW Dept), Sanjukta Mohanty ( Mamata Scheme under W&CD Dept), Puspanjali Rana (BSKY under H&FW Dept), Tahara Khatun (Ministry Affairs under ST & SC Dev Dept), Hari Shankar Rout (Jaga Mission under H&UD Dept), Narayan Sahoo (WODC), Rajashree Mohanty ( Mukta under H&UD Dept), Sarat Chandra Patra (Biju Setu Yogaja under R.D. Dept), Saswati Mishra (Jaga Mission under H&UD Dept), Ipsita Sahoo ( MUKTA under H&UD Dept), Sisira Parija (State Scholarships Schemes under S&ME Dept), Meera Parida ( MUKTA under H&UD Dept), Soubhagya Nayak (Handloom State Schemes under H&T Dept), K. Shanti ( MKCG Medical College, Berhampur under H & FW Dept), Dillip Kumar Sahoo(Biju Setu Yojana under R.D. Dept), Sanjaya Baboo (Kalia under A&FE Dept), Sanjit Mohanty (Kendu Leaf Welfare Board under F&E and CC Dept), Pruthivraj Sahoo ( OBC Affairs under ST & SC and Backward Classes Department), Tanmaya Swain (Higher Education State's Scholarship Scheme under HE Dept), Sarada Jena (KALIA under A&FE Dept), Sabita Mahapatra ( Mukhyamantri Sadaka Yojana under RD Dept), Asit Patnaik (Madhu Babu Pension Yojana under SSE&PD Dept), Rajat Mohapatra ( Madhubabu Pension Yojana under SSE&PD Dept), Ranjan Biswal ( NIRAMAYA under H&FW Dept), Elina Dash (Anwesa & Akankhya Scheme of ST & ST Dept under ST & SC Dev. Dept and Apoorba Aparoopa (BASUDHA (Urban) Under H&UD Dept).