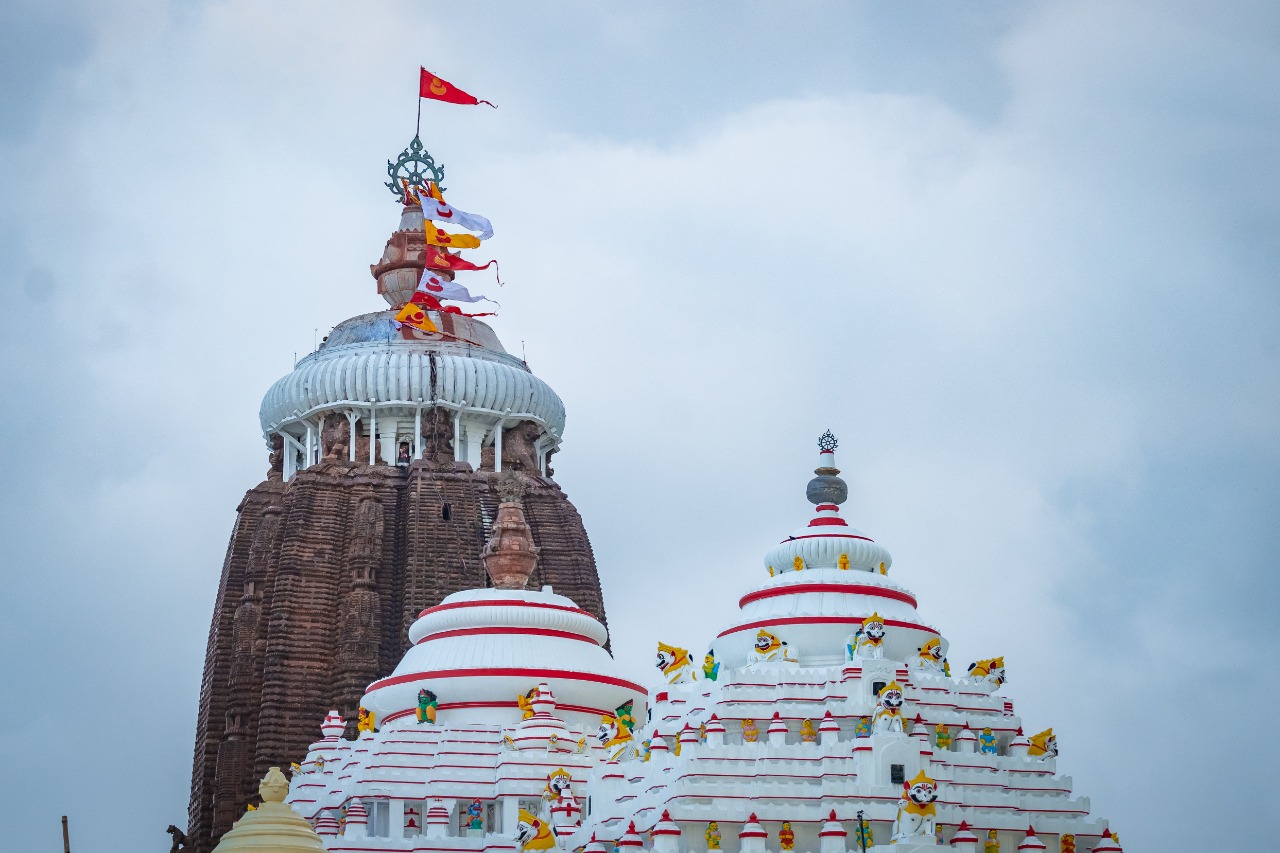 Puri: Hundreds of devotees led by Niali Madhab temple servitors this morning arrived in Puri carrying new clothes for Lord Jagannath, his consort Goddess Mahalaxmi, elder brother Lord Balabhadra and sister Goddess Subhadra as a present for the auspicious occasion of Prathamastami.
The group of devotees and servitors come in a huge procession from Niali to Puri to offer the Mamu Ghara Bhara to the deities. The servitors said Madhabananda Jew is the maternal uncle of Lord Jagannath.
As per tradition, new clothes and sweets arrive from the maternal uncle's house on Prathamastami for the firstborn in a family. Accordingly, the servitors have brought Biri (green gram), Rice, Ghee, coconut, Guda, Paan, Padma, vegetables and other material for Lod Jagannath and his siblings.
The practice was revived after a hundred years. Madhab temple servitors brought Khanduas and Pattas for the deities in Puri.
On arrival of the procession at Singhadwara, they were accorded a warm welcome by Sri Jagannath temple servitors. The cloth packets were taken into the temple.
Meanwhile, the special occasion is being celebrated in Madhabananda Jew temple in Niali. Special rituals are being performed in the temple with strict adherence to the Covid-19 guidelines.
According to traditional belief, on this day Lord Krishna and Balaram visited maternal uncle Raja Kansa wearing new clothes and were honoured in a similar manner.
As a tradition, sweet, new clothes and other delicacies arrive from the mamu's (maternal uncle) home, who are called 'astamibandhu'.
Celebrated on the eighth day of the month of Margasira, Prathamastami is fervently celebrated by siblings who pay respect to the eldest who, it is believed, ultimately takes up the responsibility of the family after her parents.
The celebrations are a means of paying homage to her. Not only the rituals, but the special pancake, 'Enduri Ptiha', is also a distinguishing part of the celebrations.