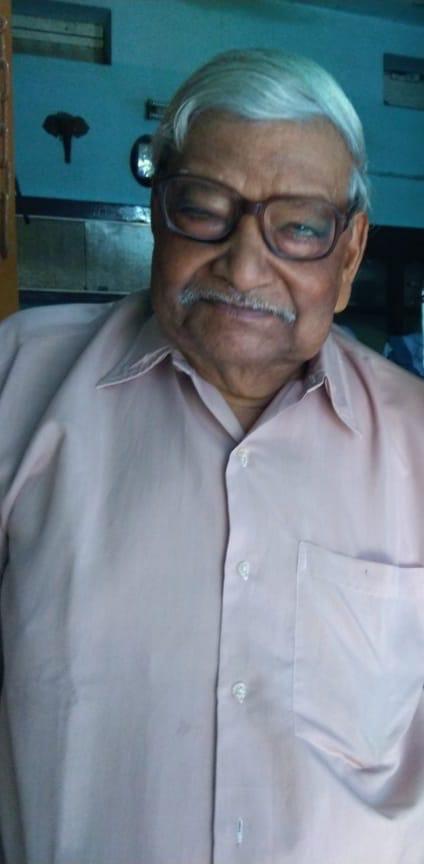 Kendrapara: Leading Lawyer Sachitananda Mohanty passed away on Friday at his Madhupur residence in Odisha's Kendrapara. He was 93.
Mr.Mohanty, a former President of the District Lawyers' Association, had over a 60-years stint in the bar. He died of old-age ailments, family sources said.
The Courts in the district were suspended on Friday as a mark of respect to Mr.Mohanty a native of Chandol area in the district.
Mr.Mohanty, a voracious reader who eared reputation as an expert in civil and criminal laws, was also the President of the 124-year-old Diamond Jubilee Public Library, established in 1897, in Kendrapara.
He was also among the few persons in Odisha, who had a passion for the snooker game, then a remote district in the state.
Mr.Mohanty was instrumental in setting up a billiard table in the Jubilee Library.
Mr.Mohanty was also worked as the Governing Body Chief of Kendrapara College, now a leading autonomous college, in Odisha, for a long time. He was also pne of the founder members of Amrit Dhara Pallative Care Trust, operating at Patia in Bhubaneswar.
He is survived by three sons and three daughters. Mohanty's eldest son also a prominent advocate Debdas Mohanty, middle son Gurudas Mohanty, younger son Biswadas Mohanty, eldest daughter Dr Sumita Mohanty, middle daughter Dr Sujata Bhatt, younger daughter banker Snigdha Mohanty, son-in-law Dr Sanjay Das and younger son-in-law and cricketer Manoj Bhatt were present besides the death bed.    
He was cremated at Swargadwar beach in Puri. Mr.Mohanty's younger son Biswadas Mohanty lit the funeral pyre.
Earlier, his mortal remains were taken to the Kendrapara Bar, Jubilee Library and Kendrapara College in a procession before being taken to Puri for final rites.
Mr.Mohanty's younger sister and eminent woman writer Binapani Mohanty has also been a Padma awardee.
Former Minister Ganeswar Behera, Kendrapara MLA Sashibhusan Behera, Rajnagar MLA Dhruba Charan Sahoo, District Judge Gopal Charan Behera and others condoled his death.