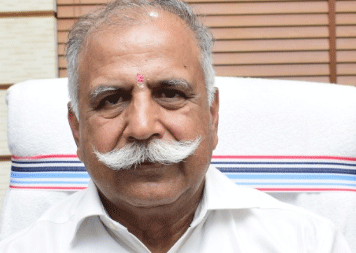 Bhubaneswar: The Utkal Chamber of Commerce and Industry (UCCI) has requested the Union Government to announce a stimulus package for MSME sector to help it come out of the pandemic shock.

UCCI President Brahma Mishra submitting a memorandum to Union Minister of State for MSME, Pratap Sarangi, said due to the Covid 19 pandemic, which has affected all facets of trade and Commerce, it is imperative that MSME deserves special considerations and fiscal stimulus.

The budget allocation has increased from Rs 7552 crores to almost Rs. 15,700 crores. However, what is lamented is the poor implementations by financial Institutions In carrying out the guidelines and there by defeating the basic objective of protecting MSME's, he said.

The UCCI team led by Mr.Mishra suggested to the Minister to consider  extending the moratorium till 31 March 2022, restoring rating of units as pre covid rankings, restructuring of NPA's if any during Covid pandemic, simplifications of credit sanctions to MSME including ECLGS, factoring services for MSME to improve cash flow and interest Subvention.
"We request your good office to take proactive measures and help the MSME sector to surmount the challenges of the pandemic and restore vibrancy of the sector," Mr.Mishra urged Minister Mr.Sarangi.

The 6.4 million MSMEs in India generate employment of 11 crore of people. Contributing to almost 45 % of GDP and 44 % of exports they have a significant and decisive role in economic growth and revival of the economy, Mr.Mishra said.

The Union Minister today visited the Headquarters of UCCI in the city and interacted with the newly elected office bearers of this apex chamber in the State which comprises sectors like industry, trade & services.

Notably, UCCI has completed more than 56 years having started in the year 1964 under the inspiration and motivation of the legendary Biju Patnaik.
The Chamber has more than 900 members and has almost all the mega and large industries, medium and small industries of Odisha in its fold including large, medium and small trading houses as well as service sectors.