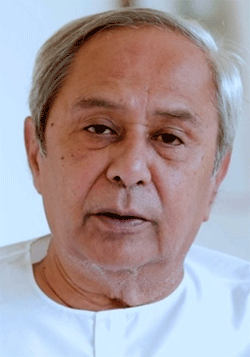 Bhubaneswar: Expressing concern over pro-long delay in construction of Cuttack-Angul-Sambalpur National Highway, Chief Minister Naveen Patnaik sought personal intervention of Union Road Transport and Highways Minister Nitin Gadkari for early completion of the project.
Writing a letter to Shri Gadkari, the Chief Minister pointed out that rehabilitation and up-gradation of Cuttack-Angul-Sambalpur Section of NH-55 from Km.0.400 to Km.265 to 4-lane carriageway is being carried out by National Highways Authority of India (NHAI) since 2017.
"It is a matter of great concern that even after more than 5 years, up-gradation work is yet to be completed," he noted.
Stating that the Cuttack-Sambalpur section of NH-55 serves as lifeline to millions of people of the Western Odisha, the CM said, "Haphazard construction activities and miserable plight of the road causes frequent accidents leading to loss of human lives."
During the last two years, as many as 399 accidents have taken place causing 196 fatalities, Patnaik pointed out.
The Chief Minister said there is public agitation and discontentment among the people for inordinate delay in completion of the road work. It is worth mentioning that the concern of State Government on this count has also been communicated to the Ministry of Road Transport & Highways earlier,
Though progress of the instant project is being reviewed with the Regional Authorities of NHAI at regular intervals, no satisfactory outcome is visible, he added.
He urged Shri Gadkari to intervene in the matter for early completion of the project which will go a long way in redressing the pending demand of the people of the State.
According to official sources, the four laning work of the Sambalpur-Cuttack NH (265km) has been divided into three packages i.e., Cuttack – Angul (Package-I), Cuttack–Angul (Package-II) and Angul–Sambalpur (Package– III).
The works were delayed mainly due to delay in forest clearance, delay in tree cutting in forest stretches, delay in disbursement of land acquisition compensation by CALAs, eviction of structures, removal of government/religious structures.
Besides, Covid-19 pandemic and poor financial management of the EPC contractor are also responsible for the delay.The original project cost of the entire Cuttack-Sambalpur NH stretch is around Rs 3,500 crore. Of which, the cost of Cuttack – Angul (Package-I) is Rs 999 crore, Cuttack – Angul (Package-II) is Rs 991 crore and Angul – Sambalpur (Package-III) is Rs 2491 crore.