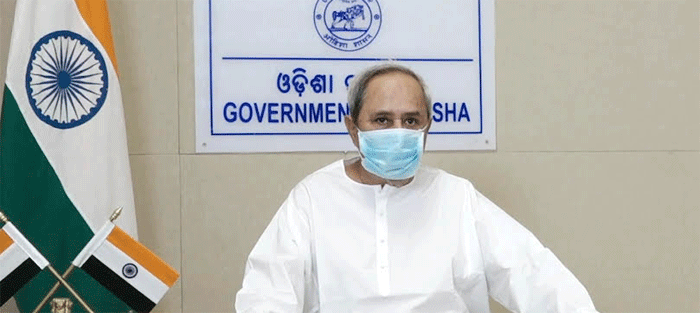 Bhubaneswar: Chief Minister Naveen Patnaik has announced for creation of 20 Crore Human Days in MGNREGA Sector by end of current financial year.
And accordingly on Tuesday Chief Minister directed the District Magistrates to ensure that no family suffers due to lack of employment during COVID pandemic.
Reviewed the implementation of Mahatma Gandhi National Rural Employment Scheme (MGNREGA) and urban employment scheme in all districts through video conferencing, he said that the poorest people are the ones who have suffered the most during the COVID-19 pandemic.
Secretary to Chief Minister V K Pandian moderated the entire discussion.
"Ensuring employment for the poor in this difficult time is the government's priority," he said while warning the District Magistrates to ensure that no family suffers due to lack of employment.
He said through MGNREGA the State Government has taken steps to provide employment opportunities to the people.
"The two programs aim to create 20 crore human days by the end of the current financial year," he said.
The Chief Minister warned the district magistrates that strict action will be taken if there is a delay in getting the wages of the poor who earn a living through these two schemes.
"I urge the District Magistrates to monitor the wage issue by regularly calling the beneficiaries through the platform through my government," he said.
From January 1, 2021, each district will have a separate cell for feedback on the employment plan, he said.
During the review the Chief Minister congratulated the district magistrates of Jajpur, Koraput and Sonepur districts for their excellent work towards the achievement of the MGNREGA target.
Mr.Patnaik also issued direction to complete the construction of 1,000 Mission Shakti houses before March and one 'Parichaya' house by the end of January in districts.
He said those districts, where more women and Mission Shakti groups get employment under the employment scheme, will be encouraged.
The Chief Minister thanked the District Collectors of Dhenkanal, Jagatsinghpur and Mayurbhanj districts for their good work in this regard.
Participating in the discussion, Chief Minister's Secretary VK Pandian said the Mission Shakti 's mothers were actively involved in the oversight work and advised the District Commissioners to pay their dues immediately.
Chief Secretary Asit Tripathi said that the administration was working on the Chief Minister's directive to create 20 crore man-days in the State.
Presenting on the Mahatma Gandhi Rural Employment Scheme, Principal Secretary Panchayati Raj Deoranjan Kumar Singh said that only 2.8 lakh job cards were issued at the event last year, while 6.28 lakh job cards have been issued this year.
"Employment has been provided to 3.1 million households and 5.1 million people," he said.
Similarly, the Housing & Urban Development Department Secretary G Mathivatanan said that 4,000 projects have been taken up in 117 municipalities, of which 5,000 have been completed and all the other projects are at various levels.