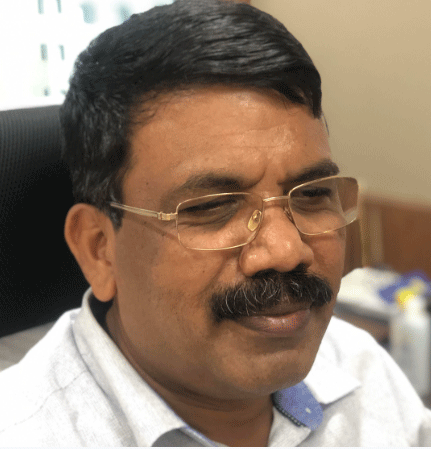 Ekta Nagar: Odisha State Pollution Control Board (OSPCB) has taken up multipronged strategy to combat pollution across the state and has been proactively implementing the Pollution Control Action Plan for the Sector.
Dr.K. Murugesan, Member Secretary OSPCB has presented facts in the National Conference of Environment Ministers of the States held on 23-24 September at Ekta Nagar in Gujarat.
Detailing out the programs Dr.Murugesan said rejuvenating polluted river stretches has resulted in number of polluted river stretches have come down to 7 from 19 in the year 2018, and water qualityin these 7 stretches have also improved substantially.
River water quality improvement is attributable to strict monitoring of Effluent Treatment Plant (ETP)s in Industries,commissioning of Sewage Treatment Plant (STP)s and SeTPs in ULBs, Community Toilets and ODF.
Strengthening Ambient Air Quality Monitoring has been taken up in a big way and numbers of CAAQMS increased from just 02 in 2019 to 10 in the year 2022 by leveraging fundsfrom OMBADC, DMF, NCAP and OSPCB.
Expanded the manual monitoring network from 37 stations in 17 cities in the year 2019 to 59stations covering 39 cities, said he adding all the District Head Quarters are now covered under the monitoring program.
Dissemination of environmental information for transparency is being implemented by OSPCB, said Dr.Murugesan.
A Star Rating Program initiated for public disclosure of continuous emission data from theindustries.
Data dissemination through the website was maximized. In terms of Transparency Index OSPCB scored the highest amongst all the States in the country
Advanced technology for environmental monitoring is taken up by OSPCB.
Continuous Emission monitoring system installed in 635 stacks of 170 industries, continuous effluent quality monitoring system installed in 102 units and using IP cameras for effective surveillance of industrial units
So far Circular Economy is concerned Fly Ash Resource Centre (FARC) set up to facilitate and enhance utilization of fly ash indifferent sectors. During 2021-22, 99.36 % of fly ash utilization achieved.
Ease of Doing Business efforts are being taken up and disposal time of Consent Applications have been reduced to 45-60 days from the mandatory120 days.
The State Pollution Control Board has expedited the timely disposal of Environment Clearancethrough conducting public hearing and SEAC meetings.
Under the Clean Air Program several actions have been initiated to improve air quality in seven cities of the State.
An innovative Low Emission Zone for EkamraKshetra, Bhubaneswar is being implemented.
On Coastal monitoring front, coastal monitoring is carried out in 91 stations across 480 km of the coastline.
Research activity, in collaboration with NIO, Vishakhapatnam and NCCR Chennai, fordeveloping coastal water quality standards is being taken up.
In the meantime Beach litter study for Paradeep completed and study for four more beaches in Odishaundergoing including Gopalpur, Puri, Chandrabhaga and Chandipur, Dr.Murugesan informed the National meet.