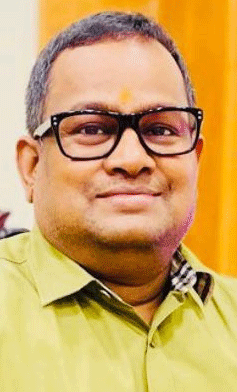 Bhubaneswar: Odisha Government will formulate Automated Testing Station (ATS) Policy soon.
BishnupadaSethi, Principal Secretary Commerce & Transport has directed officials to ask the Transport Commissioner to draft the policy as soon possible, sources said here on Saturday.
Accordingly the Department of Commerce & Transport has directed TC to prepare a Draft ATS Policy.
In the meantime the Government of India has made fitness testing of vehicles through Automated Testing Stations (ATS) mandatory in a phased manner starting April, 2023.
Accordingly, Automated Testing Stations will also be set up in Odisha to check fitness of old vehicles in the State. Before finalizing the tender for selection of operators for the proposed ATS to be set up in the state, the Transport Department is going to frame an ATS Policy for the State.
The Government is planning to set up such stations at five locations in various parts of the State. The Inspection & Certification Centre at Arilo, Cuttack is also likely to be converted to an ATS Centre, the source said.
Notably, the Road Transport and Highways Ministry (MoRTH) is going to make fitness testing for heavy goods vehicles and heavy passenger motor vehicles through an ATS mandatory from April 1, 2023.
In the case of medium goods vehicles, medium passenger motor vehicles, and light motor vehicles (transport) the requirement will be made compulsory from June 1, 2024.
An Automated Testing Station (ATS) uses mechanical equipment to automate the various tests required to check the fitness of a vehicle.
Fitness testing for personal vehicles (non-transport) is done at the time of renewal of registration (after 15 years).
The Ministry has also asked the State Government to announce State-level policy for Registered Vehicle Scrapping Facility (RVSF). The Government of India has already launched a similar policy at national level.
The Transport Department has also initiated the process to draft the policy, under which incentives will be provided to both the vehicle owners to scrap their vehicles and the investors to set up RVSFs.