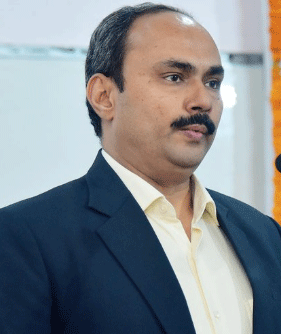 Bhubaneswar: Principal Secretary Industries Hemant Kumar Sharma said that a stable Government in Odisha has taken numerous steps for the growth of startups and there are opportunities galore for startups.
Mr.Sharma was addressing the Fundflow East Summit-2021 here organized by Atal Incubation Centre-Nalanda Institute of Technology Foundation (AIC-Nalanda) in partnership with Free Flow Ventures, he applauded the efforts taken by AIC-Nalanda for bridging the gap of investment opportunities for startups.
Principal Secretary Mr.Sharma elaborated on the steps taken by the stable government of the State and opportunities created for the growth of startups.
DG AIC-NITF & Director BALCO Tapan Kumar Chand asserted about the unique facilities of AIC-Nalanda and the significant initiatives taken since its launch in 2020.
President UCCI Brahmananda Mishra attended as Guest of Honour and explained about the challenges of the industry and how startups can be the new solution-providers.
Startups from 12 states comprising of East and North East– Odisha (host state), Arunachal Pradesh, Assam, Bihar, Jharkhand, Manipur, Meghalaya, Mizoram, Nagaland, Sikkim, Tripura, West Bengal participated in the event.
The initiative received 1287 nominations, 367 applications and 56 investors with exclusive opportunities for the startups who aspire to raise investment in a range from working capital to higher raises of series funding.
The summit, that started with the welcome address by Chief Executive Officer AIC-NIT Koustav Das, had 28 startups pitched before the delegation of investors, industry experts and associations.
Aaquib Hussain and Suraj Juneja from Free Flow Ventures said that the event would follow a three tier model with working capital and seed support rounds happening first with focus on strategic investing and venture building, followed by pre-series fund asks, and then finally the facilitator rounds for higher raise.
Startup Odisha under the aegis of State Government is the State ecosystem partner of Fundflow East Summit.
Government bodies like Invest India and various Chambers of Commerce wholeheartedly supported the imitative. A strong contingent of Orissa based investors, as Angel and venture capital supports represented by residing and Indian expat community has also taken keen interest in pushing the cause of innovation and startup to a new horizon.
Odisha being one of the leading states among the fastest growing startup ecosystems in the country has multi-sectoral opportunities for innovation and entrepreneurship and is surging ahead to be the "Startup Capital of the East", said CEO-AIC-NITF Durga Prasad Gouda