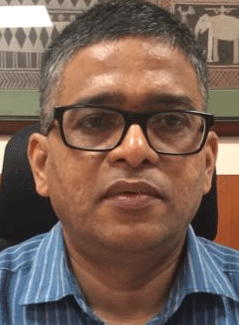 Bhubaneswar: Odisha has vaccinated over 1.34 Crore beneficiaries of which over 62 Lakh are 45 Years and above, who have taken first and over 21 Lakh have taken second doses.
ACS Health & Family Welfare P K Mohapatra reviewed the Vaccination Management here on 13 July, in which it came to fore that today only 74,404 beneficiaries were inoculated.
While the State Government has capability to vaccinate over 4 lakh beneficiaries due to shortage of vaccine, sessions have been scaled down.
With Vaccine available- Covishield, 3,46,210 and Covaxin, 2,89,400 accordingly sessions planned for tomorrow is 396.
However no session planed in 11 districts of Bolangir, Balasore, Deogarh Gajapati, Kalahandi, Kendrapara, Koraput, Malkangiri, Mayurbhanj Nawarangpur and Nuapada
In the meantime, State Government has said that infection rate has come down in several parts of the State.
There is a need to monitor and regulate inter-state mobility of people to keep the Covid-19 infection rate under control in Odisha, stated Director, Medical Education & Training (DMET) CBK Mohanty.
"In a federal system if we do not regulate inter-state mobility at the time of an epidemic we may push ourselves into danger," warned Dr Mohanty citing the instance of how the infection spread to the border districts from the neighboring States during the second wave of the pandemic.
Later it came to the cities of Bhubaneswar and Cuttack which are the administrative and business hubs of the State respectively and there is a constant flow of people from other States.
Dr Mohanty informed that the infection rate in the State has gradually dipped in the State over the last few days.
He, however, said that the drop in infection rate at Bhubaneswar and Cuttack is a little less as compared to other places in the State.
More focus is being given to these 2-3 districts where such a situation is prevailing, he added.
The DMET was of the view for further tightening and consolidation of preventive measures already taken in the State.
He suggested restricting entry of people from States where the infection rate high and putting such people under quarantine to check inter-State spread.