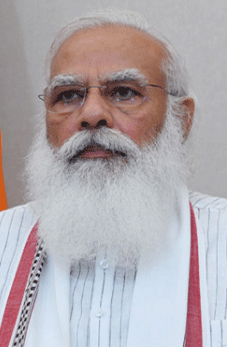 Bhubaneswar: Like past few years, this year too, some common men from Odisha may get the prestigious Padma Awards.
Prime Minister Narendra Modi has asked the people of the country to nominate inspiring people for the Padma Awards, which he called 'People's Padma'.
The last date for nominations for Padma Awards is 15 September.
"India has many talented people, who are doing exceptional work at the grassroots. Often, we don't see or hear much of them. Do you know such inspiring people? You can nominate them for the  Peoples Padma," Mr.Modi said in a tweet.
The nominations are open till 15th September.
The tweet comes as the Union Government has launched an initiative to identify such people who are working at the grassroots.
Notably, after Mr.Modi took charge as Prime Minister of India, many commoners are receiving the Padma Awards, for their contribution to the society and welfare of human beings.
The Padma Awards – Padma Vibhushan, Padma Bhushan and Padma Shri – are amongst the highest civilian awards of the country.
These awards were instituted in 1954, and are announced on the occasion of the Republic Day every year.
Since its inception, one Bharat Ratna, four Padma Vibhushan, 11 Padma Bhushan and 75 Padma Shri awards have been conferred to people from Odisha.
From this, two dozens of Padma Shri and one Padma Vibhushan have been given after Mr.Modi became PM of the country.
It shows that how much importance has been given to Odisha while conferring the awards.
The prestigious Padma awards have been conferred on many common persons from Odisha during the past six years.
Persons like Sambalpuri poet Haldhar Nag, Sambalpur singer Jitendra Haripal, divine poetess Purnamasi Jani, social worker Kamala Pujari, tea seller late D Prabhakar Rao and Rayagada-based social worker Shanti Devi have been conferred with the prestigious Padma Shri award.
All these persons do not belong to any rich or renowned family. They received the award for their hard, exemplary work and dedication and that for the intervention of the Prime Minister.
Hence, this year also many commoners may get the prestigious recognition of Padma for their contribution to the country, feel many.