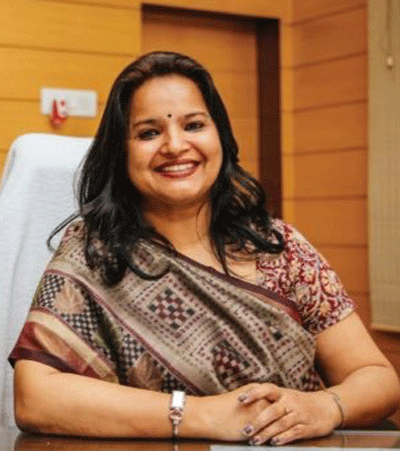 Bhubaneswar: In an aim to strengthen vulnerable saline embankment in the coastal areas, the State Government has sought technical help from reputed institutions like NIOT Chennai, IIT Madras and INCOIS Hyderabad.
Water Resources Department, Principal Secretary Anu Garg has written a letter to the Director of National Institute of Ocean Technology (NIOT), Chennai; Director of Indian Institute of Technology, Madras and the Chairman of Indian National Centre for Ocean Information Services (INCOIS), Hyderabad for this purpose.
Ms.Garg requested the institutions to provide necessary technical guidance and to suggest remedial measures to be taken up for raising and strengthening vulnerable saline embankment in the State.
The State is facing challenges due to extreme flood and cyclonic events causing large scale loss to the human life and property in the coastal districts. Odisha has a long coastline of about 480 km along its 6 districts.
The Principal Secretary further mentioned that the coastal belt faces extreme climate change events like cyclones and super cyclones every alternate year resulting in large scale devastation to life, property and infrastructure.
Besides, shoreline erosion and tidal surges are main threats to the communities living along the coast.
She further informed that the State has identified some extremely vulnerable saline embankments in coastal districts and intends to initiate measures for strengthening these coastal embankments using the best technological solution available.
"Under the above circumstances, Department of Water Resources, Odisha would like to organize a brainstorming session in Bhubaneswar in early December with technical agencies like NIOT Chennai, IIT Madras and INCOIS Hyderabad for technical guidance for 'Raising and Strengthening vulnerable Saline Embankments in the State of Odisha'," Ms.Garg said in her letter.
To protect Odisha's coast which is vulnerable to tidal surge, the Water Resources (WR) Department has chalked out a plan to construct a 380 km saline embankment at an estimated investment of Rs 1,944 crore.
A detailed project report (DPR) is being prepared under the supervision of the Water Resources department for the first-phase construction of a 380 km saline embankment.
The construction of saline embankment will be done by packing stones along the coast. To prevent these stones from getting separated during high tide, they will be covered with iron nets. In order to prevent strong onshore wind speed, there will be massive plantations along the embankments, sources said.
About 52 km of saline embankment in the districts of Kendrapada, Jagatsinghpur, Puri and Ganjam, constructed between 2013 and 2016 at a cost of Rs 135 crore, is still intact and protecting the coast.
Chief Minister Naveen Patnaik during the review meeting with Prime Minister Modi in May has stated that the state has a long coastline of 480 km, a major portion of which is vulnerable to storm surge.
Saline water entered into around 125 villages due to storm surge as an impact of the cyclone Yaas which made landfall near Dhamra in Bhadrak district.