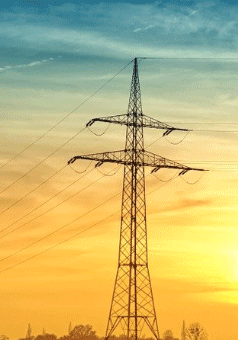 Bhubaneswar: Odisha has emerged as one of the major Power Surplus State in the Eastern Region, while its neighboring states are turning as deficit ones.
According to latest assessment of Central Electricity Authority (CEA), Odisha stands in a better position than West Bengal, Telengana, Jharkhand and others.
Availability of power is a major attraction for the power intensive industries and Odisha is place at a better position than its neighbors, officials say.
While Energy Requirement of the State is 39,000 Million Units, availability of energy is more than 40,000 Million Units, officials say. To be specific it is 40,487 Million Units.
CEA has conducted assessment of supply and demand of electricity for the year 2022-23.
As per Load Generation Balance Report 2022-23, published by CEA, Odisha is 1487 Million Units surplus during the year.
So far country is concerned; CEA Report says that all India Energy Requirement is assessed to be 1,505,198 Million Units as against availability of 1,549, 597 Million Units during 2022-23.
While the State is a power surplus state, endeavor is on to improve its electricity generation through Renewable Energy sources.
Ministry of New and Renewable Energy has undertaken studies to assess the potential of the renewable energy sources in the State.
In fact Odisha has huge potential so far renewable energy is concerned, pointed out the Assessment Report.
This Eastern State has potential of generating over 34,000 Mega Watt (MW) Renewable Energy, said sources.
Latest Report reveals that Odisha has potential of 34,681 MW Renewable Energy out of which Solar Power is 25,780 MW.
However West Bengal has poor potential for Renewable Energy and the State has got only 8246 MW generation of Renewable Energy.
Similarly Jharkhand has less potential than Odisha, so far Renewable energy potential is concerned.
Report says the State has capacity to produce 18,508 MW of Renewable energy out of which Solar Power is 18,180 MW.
So Odisha is better placed among the neighboring states so far generation of new and renewable energy.
While Wind Power potential of Odisha is 8346 MW, Small Hydro Power has potential of 286 MW.
246 MW Biomass Power can be generated from Odisha, which is at the forefront of renewable energy generation.
Experts say while Telengana has 20,410 MW Solar Power potential, Andhra Pradesh has 38,440 MW potential to produce Solar Power.
Ministry of New & Renewable Energy (MNRE) is developing qualified and skilled manpower in Renewable Energy Areas, which will help out the States.
MNRE is encouraging the students to take courses of renewable energy by providing National Renewable Energy Fellowships.