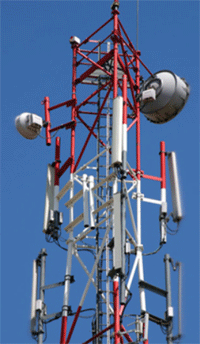 Bhubaneswar: BharatNet is all set to cover all inhabited villages in Odisha as broadband connectivity is highly essential for the rural, tribal and hilly areas.
Road Map has been chalked out by the Department of Telecommunication for the entire country including Odisha.
Comprehensive Telcom Development Plan is being implemented for mobile connectivity, officials say.
Till date under BharatNet Program, more than 5300 Gram Panchayats are made 'Service Ready' in the State.
BharatNet Program is implemented under phased manner to provide telecom connectivity for all the inhabited villages.
While there are 6801 Gram Panchayats in Odisha, at least 5320 Gram Panchayats are made 'Service Ready' so far Broadband facility is concerned, officials say.
In order to provide facilities to mobile users, around 64,000 mobile towers have been installed across the State during last 3 years.
While 19,510 towers were installed in 2019-20, in 2020-21, at least 21,082 towers were set up and in 2021-22, 23,506 mobile towers were installed across the state. So in total 64,098 towers were installed during last 3 years.
Khurda district got nearly 6800 towers during the period, Cuttack district installed 4800 towers and nearly 4500 towers were installed in Ganjam during last 3 years.
Union Government in the Department of Telecommunications is implementing programs under Universal Service Obligation Fund (USOF) to enhance Telecom Connectivity to all Gram Panchayats.
USOF resources are utilized across the country to enhance mobile and broadband coverage in rural, tribal and hilly areas across the country, officials say.
KBK Districts are benefitted with more than 6000 mobile towers and more than 850 Gram Panchayats in these districts are covered.
Across the State nearly 2900 towers are being set up through USOF Program to provide 4G based mobile service in the State.
KBK Districts have the share of more than 820 mobile towers under this program, official sources said.
4G Based Mobile Service are being provided in Aspirational Districts of Odisha, Andhra Pradesh, Jharkhand, Chhattisgarh, and Maharashtra said sources.
Under Left Wing Extremists (LWE) Program, connectivity is provided on priority basis and both State and Union Government is coordinating in the effort, said sources.
In order to provide Mobile connectivity in Maoist affected areas in LWE Phase I at least 2343 mobile towers have been installed in these areas and in LWE Phase II, 2542 mobile towers are being installed in the Maoist affected areas of the country, said sources.