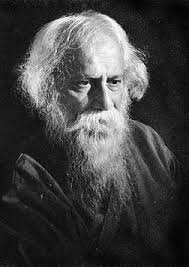 New Delhi:The Ministry of Culture administers Central Sector Scheme (CSS) namely Financial Assistance for Tagore Cultural Complexes (TCC) for creation of cultural infrastructure. However, Odisha has been deprived of the Scheme as not a single TCC has been sanctioned so far.
Union Culture and Tourism Minister G Kishan Reddy informed this to Rajya Sabha while replying to an unstarred question of MP Sujeet Kumar, recently.
"Proposals from State Governments/UTs/NGOs are received throughout the year for the setting up of Tagore Cultural Complexes (TCC). So far, no such proposal is received from Odisha for financial assistance to set up TCC," Reddy said.
While many States like Arunachal Pradesh, Jammu & Kashmir, Kerala, Maharashtra, Madhya Pradesh, Nagaland and Uttar Pradesh have established more one TCC, Odisha till now has not even got one.
Under the CSS, the Ministry provides central financial assistance to State Governments, UTs, Central/State Government agencies/bodies, universities, municipal corporations, reputed not- for-profit organizations etc. for construction of Tagore Cultural Complexes in various parts of the country.
As per the existing guidelines of the scheme, financial assistance under the scheme component for any project will normally be up to a maximum of Rs 15 crore. In extremely rare cases, of outstanding merit and relevance, the financial assistance can go up to Rs 50 crore.
The maximum amount of Central financial assistance which may be given under this scheme component would be 60 per cent of the total approved project cost for all States except North Eastern Region (NER).
The remaining amount of 40 per cent of the total approved project cost will be borne by the recipient State/UT/NGO or concerned organization. Cost of land will not be included in the matching share. The Central share for NER is 90 percent.
Developed land with approach road will be made available by the concerned State Government, free of cost, unless the organization has land of its ownership.
Under normal circumstances a project is required to be completed within a period of three years from the date of award of the project.