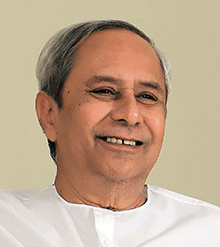 Bhubaneswar: Chief Minister Naveen Patnaik, who himself was a hockey player during his schooling time, was feeling happy with the victory of Indian Men's Hockey team in Tokyo Olympics.
He praised the hockey team and congratulated them for the spectacular victory.

"Many congratulations to our hockey team. The whole of India is so excited as well as Odisha of course. We are all behind you and we wish you the very best and we are looking forward to receiving our Indian Olympics hockey team in Bhubaneswar on August 16," Mr.Patnaik said. He also wished the hockey players all the very best for their future.
Soon after the Indian hockey team won the match against Germany this morning, Naveen congratulated the team through twitter.
"Brilliant in Blue congratulations Indian Men's #Hockey Team on the spectacular victory to give us an Olympic medal after 41 long years. This historic win at #Tokyo2020 will inspire a generation of sportspersons. All the very best for the future," Mr.Patnaik tweeted.
After winning Bronze in the Tokyo Olympics today, Indian men's hockey team captain Manpreet Singh thanked Naveen for his support. "I also would like to thank Sri @Naveen_Odisha Ji for his constant support to Indian hockey!," Singh tweeted.
In the afternoon, the Chief Minister spoke to family members of medal winner hockey players from Odisha—Amit Rohidas and Birendra Lakra.
"Today we are very happy and the whole India is feeling proud. After a long gap of 41 years, today we won the Bronze medal," said Niranjan, brother of Amit Rohidas. He thanked the CM for his support for hockey.
"I am also very happy. Your brother has played very well," Naveen said in his reply.

"Today not only my family, my family and whole India are very proud," said Rohidas's mother. The CM has also spoken to the mother of Mr.Lakra, who praised Naveen for his love and affection towards hockey and the players.