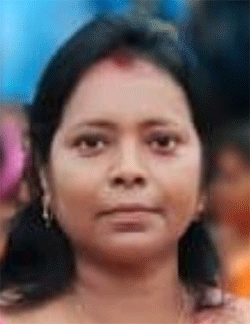 New Delhi: Even though Odisha is famous for its species and it has a long history of exporting species to foreign countries, the State is yet to get a Spices Park being set up by the Government of India.
Replying to a question asked by BJD MP Mamata Mahanta in Rajya Sabha on Friday, Union Minister of State for Commerce and Industry, Anupriya Patel said the Spices Board has so far established eight crop specific Spices Parks in India.
Two such parks have been set up in each of Madhya Pradesh and Rajasthan, while Andhra Pradesh, Kerala, Uttar Pradesh and Tamil Nadu have one such park each.
At present, there are no proposals pending for setting up of additional spice parks, the Minister said.
The objective of the Spices Park is to set up common processing and value addition facilities including cleaning, sorting, grading, grinding, oil extraction and packaging of spices for use by the local farmers, traders, exporters and other stakeholders, she said.
In addition, Shrimati Patel said, plots have also been allotted in the Spices Parks to the exporters, traders and farmer producer organizations for establishment of their own spices processing units.
Besides, the Spices Parks are providing a large number of job opportunities, both direct and indirect, she added.
It should be noted that the Department of MSME of Odisha Government had moved to the Spices Board in 2017 to set up such a park in Odisha.
The State has a sufficient number of entrepreneurs in the spices segment. So, the Government was planning to set up the park in the Seafood Park near Khurda, sources said.
The southern districts of Koraput, Kandhamal, Rayagada and Gajapati are known for large scale cultivation of high value spices like black pepper and cardamom. The Kandhamal district is very soon going to be figured in the export map with pepper grown in nearly 100 acres in the district, the sources said.
Besides, spices like turmeric and ginger are also in great demand in foreign countries owing to their organic content and multiple uses. The turmeric of the district has medicinal value. And Kandhamal turmeric is known world wide.