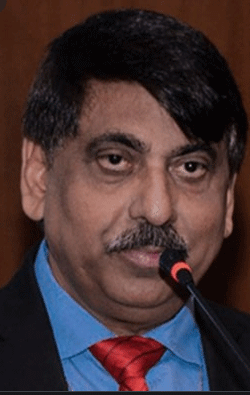 Bhubaneswar: Union Textiles Secretary Upendra Prasad Singh has said that with one of the most conducive ecosystem for expansion of Textile Sector in Odisha, investors are needed to come forward to invest in this Eastern State.
Mr.Singh, who is on a three days long visit to the State was addressing Textile Investors Meet here on 25 October, which was attended by large number leading investors.
Union Secretary Mr.Singh said Odisha has turned out to be a major attraction for investment, thanks to proactive Industry Policy Resolution of Odisha and Policy Framework of Government of India like Production Linked Incentive (PLI) Scheme for the Textile Sector, which aims to provide a big fillip to Man-Made Fibres and Technical Textiles Segments.
While Odisha has a reputation for handloom and Handicrafts, its presence in Textile Sector requires more boost and the State has a conductive eco system as it has stable political system, ample availability of skilled man power, stable power supply.
Talking about the importance of MMF and technical textiles, he said the Government is targeting to increase textiles exports to USD 44 billion this fiscal and USD 100 billion in the next five years.
There is also an aim to increase the size of the industry from USD 140 billion to USD 250 billion in the coming years, "so this growth will come not only from cotton but from MMF and technical textiles," Mr.Singh added.
The Union Cabinet has recently approved the production-linked incentive (PLI) scheme worth Rs 10,683 crore for the textiles sector. The Cabinet has approved the PLI scheme for textiles for MMF (man-made fibre) apparel, MMF fabrics and ten segments/ products of technical textiles.
Mr.Singh said Government of India has announced PM Mitra Park Scheme in which 7 Mega Textile Parks will come up in the Country.
The 7 PM Mega Integrated Textile Region and Apparel (PM MITRA) Parks will be setup at Greenfield / Brownfield sites located in different willing States.
Proposals of State Governments having ready availability of contiguous and encumbrance-free land parcel of 1,000+ acres along with other textiles related facilities & ecosystem are welcome, said he. In fact Odisha has all the ingredients to get a PM Mitra Park and it is expected that the State will take advantage of its strength for such a World Class Infrastructure, where there will be Plug and Play facilities.
Leading national and global players like Shahi Exports, Aditya Birla Fashion, Page Industries and Wild Lotus participated in the seminar and shared their experience in the state.
They said that factors like highly skilled manpower, proactive governance, on-time and hassle-free delivery of the promised incentives and the state-of-the infrastructure are helping them scale their businesses.
They have also promised to consider Odisha for their future expansions of green field and diversification of projects, pointed a senior official.