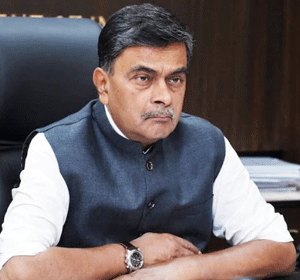 New Delhi: Union Minister of Power RK Singh on Thursday said that the overall power supply position in the State of Odisha is comfortable as there was no power shortfall in the State during the past three years.
Giving a written statement to Lok Sabha against a question of BJP MP Basanta Panda, the Power Minister said, "The Central Electricity Authority prepares the Power supply position for the States and as per the Power Supply Position of Odisha for the last three years and current year, the overall power supply position in the Odisha is comfortable."
While there was no power shortfall reported in Odisha during 2019-20, 2020-21 and 2021-22, only 45 Million Unit (MU) shortfall reported up to November of current year.
The State Government is able to supply an energy requirement of 29,692 MU in 2019-20, 29,848 MU in 2020-21 and 38,339 MU in 2021-22. During the current financial year upto November, Odisha has supplied 30,046 MU of power to the various consumers against the requirements of 30,091 MU, which is 0.1 percent.
Shri Singh said electricity being a concurrent subject, supply and distribution of electricity in a State/UT including Odisha is within the purview of the respective State Government/Power Utility.
Making arrangement of appropriate quantum of power from various sources to meet the demand of various types of electricity consumers in any State/UT is in the jurisdiction of the concerned State Government/Power Utilities, he said.
Informing about the support provided by the Government of India on power supply, the Union Minister said the Centre supports the State Governments by establishing power plants in the Central Sector through Central Public Sector Undertakings (CPSUs) and allocating power from them to the various States /UTs.
Further, the Central Government also supplements the efforts of the States through its various schemes including Deen Dayal Upadhyaya Gram Jyoti Yojana (DDUGJY), Integrated Power Development Scheme (IPDS) and Ujjwal Discom Assurance Yojana (UDAY) to help them to achieve the objective of providing power supply to all households, he added.
Shri Singh also informed that one thermal power plant is under construction at Talcher in Angul district by NTPC. The National Thermal Power Corporation (NTPC) is setting up two units of 660 MW capacity each.