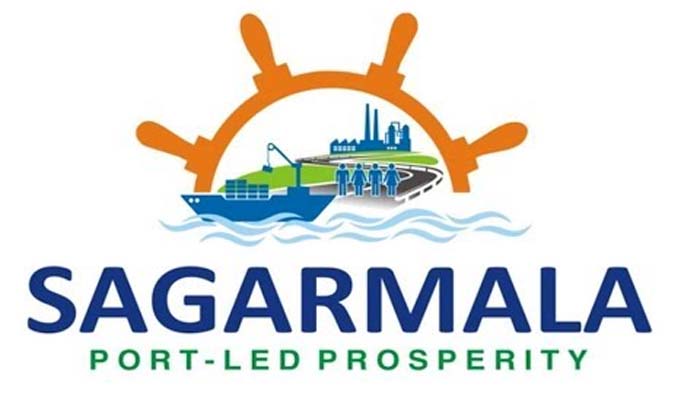 Bhubaneswar: With Port Connectivity Project being delayed, Odisha's strategic advantage of long coastline and port-led development through industrialization and connectivity has entered slow lane.
The massive Sagarmala project can create potential to enable Odisha to emerge as a major logistics destination with its Port Connectivity Plan.
It was decided that Port Connectivity to Gopalpur, Dhamra and Subarnarekha with National Highway-16 will be taken up on priority basis under Sagarmala Program.
The Sagarmala, an initiative of the Narendra Modi Government aims port-led development as Odisha at present has three operational ports at Paradeep, Dhamara and Gopalpur while four more non-major ports including Subarnarekha, Astaranga, riverine port on Mahanadi in Kendrapada district and Jatadhar Muhan port are in the pipeline. Besides, there are eight potential locations for development of ports.
Existing capacity of Gopalpur Port is 20 Million Metric Ton Per Annum (MMTPA), which is planned to expand 25 MMTPA by 2025.
Feasibility Study for development of Four Lane Connectivity from NH-16 to Gopalpur Port with proposed length of 4.5 KM, Green Field Project was planned.
Accordingly Right of Way (RoW) for 60 Meter is under process. Ministry of Road Transport & Highways (MoRTH) is needed to take up the project.
Similarly, Dhamra is another port with existing capacity of 25 MMTPA is one of the busiest port in the State.
Feasibility Study for development of Four Lane connectivity from NH-16 to the port with a proposed length of 60KM in Green Field alignment is under process with proposed RoW for 60 Meters.
Subarnarakha Port Connectivity was agreed with MoRTH authority way back in 2021, however delay in connecting Dhamra Port with NH-16 is awaited.
Concession Agreement for development of Subarnarekha Port with proposed capacity of 25 MMTPA-55 MMTPA has already been signed.
As per decision Green Field Road connectivity from NH-16 to Subarnarekha Port with proposed length of 40 KM was to be taken up on priority basis.
In additiona to above three ports, Odisha Government is pursuing development of Astaranga Port in Puri District with a capacity of 17.7 MMTPA-107 MMTPA.
National Highway Authority of India (NHAI) is needed to take up the Port Connectivity Project for a Four Lane 60 KM road from NH-16 to Astarang Port on priority basis.
Odisha Government has sent a Memorandum to Government of India in this regard.
While last year Port Connectivity project was discussed at length and decided in a meeting with Chief Minister Naveen Patnaik and Union Minister Road Transport and Highways, Nitin Gadkari.
However action in this regard is lacking, officials say, adding these projects are needed for holistic development of port sector in Odisha.