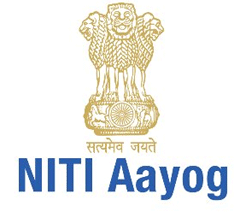 Smart Cities will come in the ambit of Sustainable Development Goals (SDGs) Monitoring by NITI Aayog.
With growing urbanization the sustainability of cities has become increasingly important, accordingly, NITI Aayog has decided to monitor for 100 Smart Cities and the challenges they face.
United Nations Sustainable Development Goals (SDGs) are also designed for cities and the challenges they may face in using them.
NITI Aayog is the Nodal Agency for driving SDG Localization in the country and monitoring the progress on SDGs both at National and State Level is part of the Localization Agenda, officials say.
SDG India Index was launched to monitor the progress achieved at National and State Level during last two years.
SDG India Index 2020 will be launched soon to take stock of situation in the Urban Zones.
Cities and urban Areas are powerhouses of economic growth –contributing lion share in Gross Domestic Product (GDP).
However these Centers also account major portion of carbon emissions.
Smart Cities are Centers of Innovation, Entrepreneurship and Opportunities and these Urban Centers have drawn talent from across the region and driven economic growth, which has transformed the lives of people.
Yet ongoing scale of urbanization is considerable challenge, one which puts huge pressure on essential public services, housing availability and the environment.
In view of increasing urbanization and the Policy focus on ease of living in urban areas, NITI Aayog felt that periodic monitoring of SDG is needed.
Accordingly, 100 Smart Cities will come under ambit of monitoring of SDG, an official said.
SDG related parameters will be monitored on a continuous basis and performance in this regard will be tracked, said an official.
The urban targets for 2030 include ambitious advances in housing, basic services, transport, planning and management, climate resilience, public spaces, integration with rural and peri-urban areas, and sustainable buildings.
These global targets will be difficult to accomplish in 15 years, but not impossible if cities are committed and the international community advances adequate instruments, financing, and institutions, experts say.
Under this backdrop, SDG Index monitoring will provide lot of inputs as to how the Urban Zones are progressing, an official said.