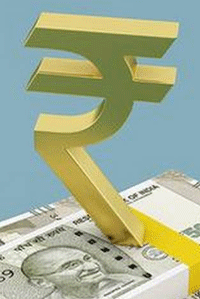 A lop-sided Credit-Deposit (CD) Ratio in Odisha has come as a serious concern for the State Government as it has direct impact on growth of the State.Major worry is CD Ratio is falling year after year, while the State Government is stressing on more credit for the people in COVID-19 Pandemic.
Recently held State Level Banker's Committee (SLBC) the issue came up for discussion, where State Government Officials raised concern over a lower CD Ratio.
In fact CD Ratio of Odisha is falling and it is quite low 55.79 Percent as on 30 June as compared to 30 June, 2019 CD Ratios was 62.43 Percent.
This is in very low comparison to National Credit Deposit Ratio of 74 Percent, officials say.
A higher CD Ratio is considered good for State Economy, as it shows that people are able to utilize the deposited amount with Banks in productive works.
While total Deposit as on June 2020 was Rs.3,58, 531.33 Crore, Advance Utilized in the State is Rs.2,00,034.07 Crore.
Total Deposit as on March 2018 was Rs.2,75,511.08 Crore and Credit was Rs.1,92,113.66 Crore.
This speaks volumes that Commercial Banks are mopping up large chunk of money from the State as deposits, however not obliging people to reap benefits of Credit, for which CD Ratio is falling year after year.
It can be observed that there is an increase of Deposit Mobilization by Bankers to an extent of Rs.41,596.03 Crore, where as Credit has increased only by Rs,2,167.68 Crore for which CD Ratio is has decreased from 62.43 PC to 55.79 PC with one year.
Only three districts Jharsuguda, Jajpur and Boudh have achieved CD Ratio of more than 60 Percent, while 12 district have registered CD Ratio below 40 Percent.
Those districts are Angul, Deogarh, Sambalpur, Kandhamal,Malkangiri, Gajapati, Ganjam, Puri, Kendrapara, Jagatsinghpur, Keonjhar and Mayurbhanj.
Total Agriculture Advance as on 30 June was only Rs.59,811.08 Crore, while Odisha is predominantly an Agricultural Economy State, where 63 percent people depend on this primary sector.
While Cooperative Sector banks are extending more credit than their deposits, Public Sector banks are worst performers.
Cooperative Banks are extending Credit more with 123.97 Percent of their Deposits, while Public Sector banks are extending only 47.35 Percent of their Deposits.
MSME Sector, which is facing tough time due to COVID-19 Pandemic has received cumulative credit of Rs.42,120.85 Crore as on 30 June, 2020.
However, Banks are busy in mobilizing more Deposits from the Institutions of the State Government.
Officials admit that more than Rs.10,000 Crore of funds were parked in Banks, which Department of Finance has been taking up with the Drawing Disbursing Officers (DDO) so that these unutilized funds will be utilized in development programs.
More than Rs.3500 Crore parked funds have been withdrawn and it is being utilized for developmental projects, officials say.