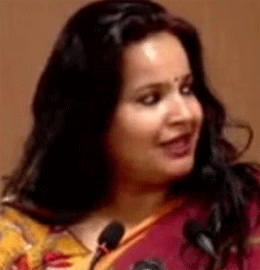 Bhubaneswar: State Government has urged the National Highways Authority of India (NHAI) for timely completion of the much-awaited six-lane bridge over spillway of Kanpur irrigation project in Keonjhar district.  
Department of Water Resources has held several meetings and written letters many times to the NHAI for much-delayed construction of a six-lane bridge over the spillway of Kanpur irrigation project on the Rimuli-Rocky-Rajamunda section of National Highway -520.
The latest letter was written by Anu Garg, Additional Chief Secretary, Department of Water Resources to the Chairman of NHAI.
Ms.Garg has sought personal intervention of the NHAI Chairman for completion of at least one way of the bridge by November, 2022.
The Government of Odisha has set a target to complete the Kanpur irrigation project by December 2023. Accordingly, Kanpur Project work is in full swing. But, the river gap closing work could not taken up till date due to non- completion of NH bridge, she said.
"The NH bridge was targeted for completion by October 2022. But only piers have been completed so far. Launching of girders and deck slabs are yet to be taken up. I seek your personal intervention on the matter and request you take steps to complete at least one way by November 2022," the ACS told the NHAI.
According to sources, building the 330-metre bridge is crucial for the early completion of the project over the Baitarani river, which will create an irrigation potential of 29,578 hectares in Keonjhar district.
Though major components of the irrigation project proposed in 2004-05 have already been completed, the others could not be taken up because of non-construction of the bridge, the sources said.
Notably, the state government has agreed to pay 25 per cent of the agreement cost of the bridge