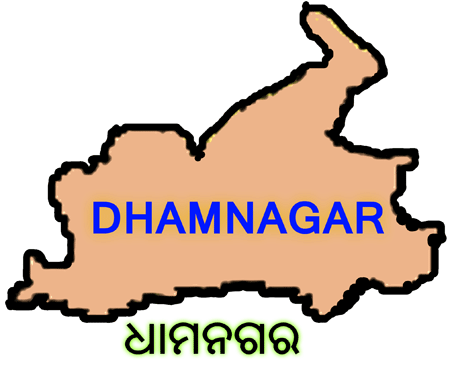 Bhubaneswar: All eyes are focused on the November 3, 2022 by-poll for Dhamnagar Assembly segment. This may be just another by-poll in Odisha, but this particular event, ahead of the 2024 general elections, carries a lot of political significance. The result of the Dhamnagar by-poll may not change the equation of the Assembly, but it would provide a testing ground for the many experiments by the BJD. The Dhamnagar by-poll results are crucial for Naveen's party which this time placed it faith on the strength the Women Self Help Groups (WSHGs). The party's hope on the WSHGs was so high that it denied a BJD ticket to Rajendra Das at the last minute and persuaded to support Abanti Das.
Rajendra's supporters were utterly frustrated and they forced the former MLA to contest the by-poll as an Independent candidate. BJD leaders' efforts to persuade Rajendra to withdraw from the racehave failed. As Rajendra has claimed, he was offered a Rajya Sabha seat and a BJD ticket for his daughter to contest the ensuing Lok Sabha elections in 2024. Though BJD later realized that Rajendra turning rebel posed trouble for the party's official candidate, the regional party continued to organise its "Nari Shakti" to fight the elections.
As it appears women folks are engaged in electioneering this time in a big way, admitted a BJD insider. PK Mishra, a resident of Kothar Gram Panchayat and a BJP worker admitted that his wife, an active WSHG Member is not listening to him and supporting the BJD. BJP is raising the issue of WSHG Members distributing money to voters. On the other hand BJD blamed the rival BJP for insulting women of Dhamnagar by framing false charges against WSHG Members.
Most people would agree that BJD Supremo Naveen Patnaik is the first choice of women in the elections, because of what he has done for their empowerment. The WSHGs were provided interest free loans, marketing facilities and many other benefits to make them financially independent. It is also a fact that Naveen has kept 50 per cent seats reserved for women in rural and urban polls and also ensured that 33 per cent of women get BJD tickets to contest the 2019 Lok Sabha seat. Bhadrak MP Manjulata Mandal was given ticket for a Parliament seat under Naveen's women empowerment formula.
Now, Naveen has also fielded a member of the WSHG as its candidate in Dhamnagar by-poll and she is facing stiff opposition from Rajendra Das, who has meanwhile been expelled from the primary membership of the BJD. Manjulata Mandal was given a ticket after denying ticket to Arjun Charan Sethi, an eight time MP. Though Arjun Sethi quit the party and joined BJP prior to 2024 Lok Sabha elections, he did not contest the polls and fielded his son in Bhadrak Lok Sabha seat.
However, this time in a by-poll, Rajendra Das did not quit and he was expelled. The party denied him ticket to field a WSHG member in the by-poll for which Rajendra apparently got sympathy from party rank and file. Even the BJD women, who were closely associated with Rajendra, apparently do not accept his dismissal from the party. Many women, however, support and campaign for Abanti Das. Though they support Abanti, there is no guarantee that they will vote for her. In this by-election Raju Das is certainly a crucial factor. Had Rajandra not contested as a rebel candidate, it would have been a cakewalk for BJD.
Though BJD has been banking on women votes, BJP candidate Suryabanshi Suraj, who is also the son of ex-MLA Bishnu Charan Sethi, is likely to reap sympathy votes. As women are mostly emotional, they generally cast sympathy votes which are likely to go in favour of BJP. There is no certainty that women will always vote for a woman candidate.
There should be no doubt that the conch symbol of Naveen Patnaik is popular among the voters of Dhamnagar though a candidate with a lotus symbol won the assembly elections last time. If one compares Pramila Bisoyi of Aska Lok Sabha seat and Abanti Das of Dhamnagar, there is a lot of difference. Pramila, may be due to her simplicity and age factor, was loved by many in Aska while Abanti Das is shy and trying hard to garner support. It is a fact that she was a leading WSHG member, but she had her origin as a grass root level leader with support from Rajendra Das.
The people of Dhamnagar who are completely exposed to natural calamities like floods and cyclones, have seen developments done during the BJD regime. Therefore, the credit should go to the ruling party. Had Abanti Das been active earlier, things would have been smooth.
The Dhamnagar by-poll result, which will be announced on November 6, will prove whether it is good for the ruling party to field more and more WSHG members in the coming 2024 general elections or not. As it is a by-poll, the entire state leadership of BJD has been concentrating in Dhamnagar. BJD Supremo Naveen Patnaik will be campaigning for Abanti on October 31, and will address 13 meetings via videoconferencing. His campaign will be a game changer, said a senior Vice President of BJD.
While BJD is concentrating its resources in Dhamnagar, in the general elections the party cannot focus only on one constituency as it has to concentrate on the entire state. Abanti Das may win the polls in Dhamnagar, but the people involved in the election know how much effort they have to put behind the party candidate. The party may think several times and shift its priority to the candidate's profile and popularity and not only on the basis of her association with WSHGs.
If BJP wins the by-poll, the BJD leadership will have to rethink and revisit its strategy. It should not allow more Rajandras to rebel in the general elections and strike a balance between WSHG members and the seasoned politicians of the area.
The coming days are very crucial for both the BJD and the opposition BJP. The strategies of both the major parties would certainly be revisited based on the outcome of the Dhamnagar by-poll results, feel political observers.