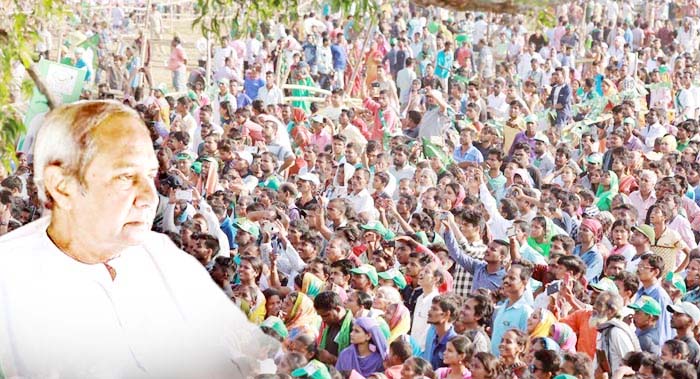 Bhubaneswar: The Governing BJD's rank and file has reasons to be happy as party President and Chief Minister Naveen Patnaik has given importance to them in the Government.
Mr.Patnaik while addressing the BJD's State Council Meeting here Monday asked the ministers to interact with party's district functionaries during visit and act on their constructive suggestions.
The Chief Minister also sought suggestions from each of the State Council members to give constructive suggestions. "I will go though each one of the suggestions, and all the good ones would be implemented by the government," he said.
Naveen also expressed satisfaction over the district committee resolution of Mayurbhanj recommending North Odisha University as Shri Ramachandra Bhanja Deo University.
Encouraged over the Chief Minister's words, some Members of the Council of Ministers suggested that there should be reservation for students of Government schools in the Medical and Engineering colleges.
This apart, the party has also received suggestions on the backward class survey. This will be a milestone in establishing social justice in the state, the Chief Minister said.
Noting that women empowerment was his favorite issue, the Chief Minister said the suggestions received in this regard will be implemented by the government.
He said the party's General Secretary (Organization) will select the suggestions which need to be implemented. Those suggestions will be forwarded to the Ministers.
The Chief Minister also made aware of the party rank file on the evils of corruption which need to be eradicated in order to give good governance to the people.
He announced that the people's representatives from the party and State government officials will disclose their property list.
All the people's representatives from the party ranging from a Sarpanch to the Chief Minister will furnish their property list by the end of every year.