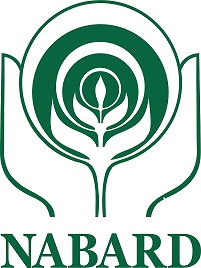 New Delhi: The National Bank for Agriculture and Rural Development (NABARD) has allocated Rs 10,366 crore to Odisha during the past three years.
This was informed by MoS, Finance, Bhagwat Karad in Lok Sabha on Monday.
Replying to a question of BJP MP Basant Kumar Panda, MoS Karad said the NABARD has allocated Rs 10,366 crore to Odisha under Rural Infrastructure Development Fund (RIDF) and Long Term Irrigation Fund (LTIF) in between financial years 2018-19 and 2020-21.
While Rs 8282 crore has been given to the State government under RIDF scheme, Rs 2,084 crore allocated under LTIF scheme, he said.
Under the RIDF, the NABARD has given Rs 2474 crore to the State in 2018-19, which was slightly increased to Rs 2574 crore in 2019-20 and further to Rs 3234 crore during last financial year.
The NABARD has sanctioned 16 Mega Piped Drinking Water projects in 12 districts of Odisha under this RIDF. Out of the total sanctioned amount of Rs 2,957.44 crore, it has released Rs 1341.87 crore for execution of these projects.
Similarly, the funding from NABARD under LTIF was Rs 739 crore, Rs 737 crore and Rs 608 crore during 2018-19, 2019-20 and 2020-21, respectively.
In September this year, Chief Minister Naveen Patnaik had urged NABARD Chairman GR Chintala to enhance its loan assistance for the State to Rs 10,000 crore.
The State demanded higher allocation under different schemes including RIDF, Rural Infrastructure Assistance to States (RIAS) and LTIF.
The State had sought projects worth Rs 5000 crore under RIDF, Rs 4500 crore under RIAS and Rs 500 crore under LTIF.
Recently Odisha Minister Finance, Niranjan Pujari had urged Union Minister Finance, Nirmala Sitharaman to reduce the infrastructure deficit, more funds from NABARD is needed to pumped in for the State.
Odisha has been depending upon assistance from NABARD under RIDF for this purpose and the National Bank has allocated Rs.3000 Crore under RIDF for the year 2021-22.
Keeping in view the necessity to upscale the State's Rural Economy, additional allocation of Rs.2000 Crore under RIDF for current year was requested by Mr.Pujari to Ms.Sitharaman.