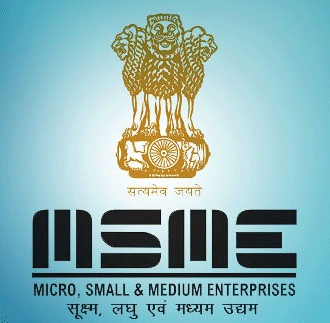 New Delhi: In order to boost micro, small and medium enterprises (MSME) sector in the country, the Union Government has raised the annual allocation to Rs.15,699.65 crore, which received three fold fund hike, officials said here on Monday.
The Union Budget as presented by Finance Minister Niramla Sitharaman provides over Rs.10,000 crore more for Ministry of MSME than the previous year.
In 2020-21 the allocation was Rs.5664.22 crore for the Ministry.
Prime Minister Employment Generation Programme (PMEGP) and credit linked subsidy scheme and other employment generation programmes have received allocation of Rs.12499.70 crore in 2021-22.
PMEGP was launched in 2008-09 through merger of the erstwhile schemes of Prime Minister Rozgar Yojana (PMRY) and Rural Employment Generation Programme (REGP).
The allocation for PMEGP was Rs.2227.45 Crore, which received quantum jump, the officials said.
PMEGP is aimed at generating self-employment opportunities through establishment of micro-enterprises in the non-farm sector by helping traditional artisans and unemployed youth.
General category beneficiaries can avail margin money subsidy of 25% of the project cost in rural areas and 15% in urban areas.
For beneficiaries belonging to special categories such as scheduled caste/scheduled tribe /women the margin money subsidy is 35% in rural areas and 25% in urban areas.
The maximum cost of projects is Rs.25 lakh in the manufacturing sector and Rs.10 lakh in the service sector Rs.15 lakh.
Under credit support programme, through the Credit Guarantee Trust Fund for Micro and Small Enterprises (CGTMSE) Credit Guarantee Scheme for Micro and Small Enterprises is operational through this scheme, the guarantee cover is provided for collateral free credit facility extended by Member Lending Institutions (MLIs) to the new as well as existing Micro and Small enterprises.
The maximum loans limit has been enhanced from. Rs 1 crore to Rs two crore.
The corpus of this fund has been enhanced from Rs 2500 crore to Rs 7500 crore.
The Interest Subvention Scheme for Incremental Credit to MSMEs 2018 offers 2 % interest subvention on fresh or incremental loans maximum up to.Rs. 1 crore to MSMEs, who have valid GSTN Number and Udhyog Aadhaar Number.
SIDBI is the Nodal Agency for the implementation of the Scheme. The Scheme aims at encouraging both manufacturing and service enterprises to increase their productivity.
MSMEs already availing interest subvention under any of the Scheme of the State/Central Government will not be eligible under the proposed Scheme.
The Cluster Development Programme (MSE CDP) is one of the important schemes of the Office of DC (MSME). Cluster Development approach has been adopted as a key strategy for enhancing the productivity and competitiveness as well as capacity building of Micro and Small Enterprises (MSEs) and their collective in the country.
Infrastructure support has been provided in the form of common facility centres (for testing, training centre, raw material depot, effluent treatment, complementing production processes, etc.) and infrastructural facilities in the new, existing industrial areas- clusters of MSEs, including setting up of flatted factory complexes.
Special emphasis has been given to micro, village based enterprises, women-owned enterprises and SC, ST units in the form of higher assistance.
The associations of women enterprises will also be assisted under MSE CDP in establishing exhibition centres at central places for display and sale of products of women-owned micro and small enterprises.