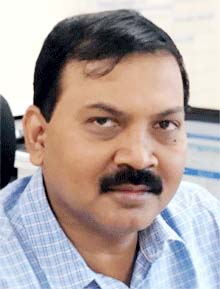 Bhubaneswar: A total Rs 19,227 crore has been disbursed by the MSME Department of State Government to the sector till date during the 2020-21 financial year as against the targeted Rs 30,458 crore.
According to officials, Chief Minister Naveen Patnaik has expressed his satisfaction over lending to MSME Sector.
Thanks to the overdrive of Principal Secretary MSME, Satyabrata Sahu, the State will surpass the total Annual Credit Plan (ACP) target in MSME Sector by 31 March, 2021, say officials.
They said that more that Rs 3018 crore have been sanctioned to 1,61,095 accounts, out of a target of 1,74, 791 accounts, under the Emergency Credit Line Guarantee Scheme (ECLGS).
The Bank of India, Indian Overseas Bank, UCO Bank with 100 per cent and Punjab National Bank (PNB) with 99.99 per cent are listed as top bankers in lending in the crucial ECLGS sector.
The performance of Odisha is quite satisfactory with 92 per cent of achievement in ECLGS, which provided much needed financial help to MSME sector during the COVID-19 Pandemic.
Khurda, Mayurbhanj, Sambalpur districts have outperformed other districts with 96 Percent achievement, while Balangir with 93 and Puri with 92 Percent have done well in ECLGS.
While some of the districts have failed to achieve the target, as the Scheme Period is extended up to 31 March, 2021, overdrive is on to achieve the target in these districts and Collectors as well as Lead Bankers have been sensitized in this regard.
So far Prime Minister's Employment Generation Program (PMEGP) is concerned, against the State target of 4359 Units, so far 2151 Units have been sanctioned as on 20 November, 2020, which is around 50 per cent.
This was due to COVID-19 Pandemic restrictions, for which document verification was affected, the officials added.
However, PMEGP achievement was only 37 per cent during corresponding period of 2019.
The Department of MSME has been monitoring the PMEGP and with the level of efforts being taken up the target will be achieved by February, 2021.
Private banks are yet to finance PMEGP and these Bankers are sensitized in this regard, said a senior official.
So far MUDRA Scheme is concerned, till date 16,82,970 bank accounts have been sanctioned loans amounting Rs.6795 crore.
The MUDRA scheme has helped micro sector during COVID-19 pandemic to sustain its activities.
Districts such as Ganjam, Khorda and Sundargarh have performed well, while districts like Gajapati, Malkangiri and Kandhamal need improvement in MUDRA loan, said a senior official.
PM Formalisation of Micro food-processing Enterprises Scheme (PMFME) is a new centrally sponsored scheme, which is being implemented with 60:40 funding ratio by the Centre and State.
This scheme also offers top up subsidy of 15 per cent under the Chief Minister's COVID-19 package.
100 per cent credit linked, women self-help groups (WSHG) focused programme for MFPI is there and by 31 March 2021, at least 1000 Micro Food Processing Industries (MFPI) to be set up in the State, said an official.