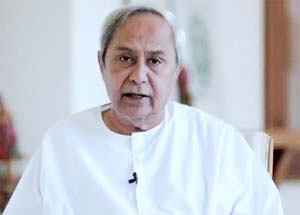 Bhubaneswar: Chief Minister Naveen Patnaik on 23 December exhorted the students to fight the misinformation campaigns and make the truth known to the people.
Addressing the Biju Chhatra Janata Dal State Executive Meeting here he said the current era is the era of fuzzy digital social media.
But the social media is also flooded with misinformation and many times, the information coming on social media and even in mainstream media is not true, he said.
You are the chariot of Transformation of Odisha. So you will have to struggle against the propaganda (misinformation) fluid Misinformation is now the greatest enemy to social harmony," he exhorted them adding, it is your responsibility to save our society, our unique identity.
Mr.Patnaik said it is the responsibility of the students to eliminate propaganda and make the truth known to the people.
The Chief Minister said that the students are the future of the State and only they can take the Odia pride forward.
He urged the students to work hard for the full development of the talent (potential) within them to create a unique identity of their own and never forget their responsibilities towards their families and parents.
"The Odia nation is a great nation. This nation once conquered areas from River Godavari to the Ganges. Our State is state of great emperors such as Kharbela and Kapilendra Dev. The Kanchi campaign of Purushottam Dev in which Mahaprabhu himself was involved is still exerting power among our young society," he said and added that courage and strategy have long helped Odisha.
He invoked Utkalmani Gopbandhu, the incarnation of service, Utkal Gaurav Madhubabu, the symbol of our self-respect, Bakshi Jagbandhu, the symbol of struggle, and the hero Surendra Sai – to say that these sons of soil are State's ideals.
The Chief Minister said that the message of Bhima Bhoi has attracted the attention of the world, the patriotism of young Baji Rout inspires the youth while the love for Odia has made Biju Patnaik immortal.
"These people are our best identity. You should all know about them as much as possible," Mr.Patnaik said adding, "We will move forward if we learn about their life and work as they provide inspiration to us."
Mr.Patnaik also mentioned Fakir Mohan's literature that he said has enhanced the glory of the Odia language.
"So you need to know about Learn more about unique identities and promote them from generation to generation," he exhorted the students.