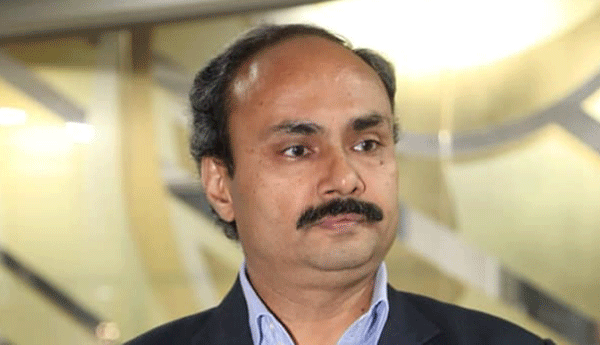 While Industrial Economy of Odisha has quickly revived in face of COVID-19 Pandemic and the State continues to attract investment across various sectors, Ministry of External Affairs (MEA) has extended its support to facilitate efforts of Odisha to promote investments, exports, tourism and overall cooperation.
Hemant Sharma, Principal Secretary Industries, who is continuously in touch with Union Government, Investors and Corporate Sector  has also been in touch with the States Division in MEA for taping Investment Potential, which in turn is holding targeted Diplomatic Outreach Events focusing on the above issues.
Principal Secretary Industries and Chairman IPICOL, Mr. Sharma and Managing Director IPICOL N B Jawale are in touch with the States Division of MEA, which has been carved out to facilitate the State Governments in their efforts to promote Foreign Direct Investment, International Cooperation, Tourism and other issues. Prime Minister Narendra Modi's vision for using tools of diplomacy for promoting Foreign Direct Investment and economic development is being implemented by States Division of MEA.
Odisha has turned out to be an attractive destination for investment and thanks to overdrive of the State Administration and attraction of the State, more than Rs.1,17,000crore worth of investments have been approved since February 2020 with potential employment for 53,000. Officials say this is over and above the Industrial Projects already under implementation worth more than Rs.3,23,000crores in the State.  
Together these Industrial Projects will create significant employment opportunities for the people of Odisha across all skill levels, officials say. MEA's States Division is coordinating with various States including by Diplomatic Missions and is providing a Platform for such interaction. 'Meet The States' Platform has been formed for regular interaction and mutual consultation, officials say. States division is coordinating in facilitation of resolution of specific matters among the state Government and foreign diplomatic missions.
Recently Odisha Government held wider consultation with Ambassador of Japan in India and Team of Industrialists and Trade Delegation as the industrialized nation is eager for investment in Odisha. Other countries such as German, Taiwan and others are interested in this regard, and support of States Division comes handy, officials admit. Several Indian Foreign Service (IFS) Officers, who belong to the State working as Ambassadors are also mandated by MEA to support the State for exports, investment and other issues.
In the meantime, efforts are initiated by Department for Promotion of Industries and Internal Trade (DPIIT) to coordinate with Department of Industries in Odisha in order to spur investments and industrial activities.
DPIIT is now hyperactive in supporting the State for promoting investment and improving investment scenario in COVID-19 Pandemic.
Guruprasad Mohaptra, Secretary DPIIT is in continuous touch with Chief Secretary Asit Tripathy and Principal Secretary Industries Hemant Sharma in this regard.
So Government of India is making well coordinated efforts to bring in investments, more tourist traffic and overall cooperation so that economic development will put on fast track in COVID-19 Pandemic.
And State Government also extending support and cooperation in this regard, which will be beneficial for both state and the country, officials say.