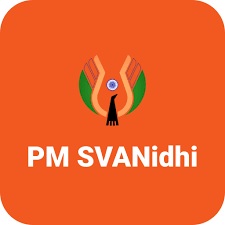 While most of the Urban Local Bodies (ULB)s are not taking steps to mobilize Street vendors to avail Special Micro Credit Facility, performance of Atma Nirbhar Bharat Package has been affected adversely.
PM SVA Nidhi Scheme is a flagship program of Government of India, the Department of Financial Services in the Ministry of Finance has been pressing hard and asked Banks to to support the Street Vendors, who have been adversely affected due to COVID-19 Pandemic, lack of interest taken by ULBs has resulted in poor performance.
Department of Finance, Government of Odisha has brought to the notice of the Department of Housing and Urban Development in this regard. Director Institutional Finance has brought it to the notice of Principal Secretary Housing and urban
Development about the poor performance on PM SVA Nidhi Program.
Accordingly, G Mathi Vathanan, Principal Secretary Housing and urban Development has directed all Municipal Commissioners and Executive Officers of all Municipal Corporations and Municipalities and Notified Area Councils to expedite the progress of sanction and disbursement of loans to Urban Street Vendors under PM SVA Nidhi.
Mr.Mathi Vathanan has pointed out that most ULBs have not taken adequate steps to mobilize Street Vendors to avail special Micro Credit Facility for Providing Affordable Working Capital Loan to Street Vendors to resume their livelihood that have adversely affected due to COVID-19 Lock Down.
He pointed out that hence submission of Loan applications is lagging far behind.
Letter of Recommendation (LoR) to Street Vendors after due field verification is not expedited timely to sanction and disburse the Working Capital to eligible Urban Street vendors.
This issue cropped up in the recently held State Level Banker's Committee (SLBC), where it came to fore that while 34,547 Applications were received 16, 412 cases were sanctioned and only 4394 Street vendors are disbursed Working Capital in the State.
While 47.51 Percent of the applications received have been sanctioned, only 26.77 Percent applicants have been disbursed, official record reveals.
Under this backdrop, Mr.Mathi Vathanan has directed the ULB Officials to immediately approve and issue Letter of Recommendation for the Street Vendors after due field verification, which are lying pending at ULB Level.
IEC Campaign is needed to be organized to generate awareness amongst the Street Vendors and their Associations about the PM SVA Nidhi Scheme.
Sensitization of Common Service Centers (CSC) at ULB Level is to be taken up for facilitating applications of Street vendors.
Every Street Vendors are to be trained for Digital Transactions and accordingly, coordination is needed with digital aggregators.
Meeting with District Administration, Lead Bank Managers, Bankers and ULB Officials are needed to be organized on PM SVA Nidhi Scheme so that there will be proper coordination for implementation of the flagship program, an official said.