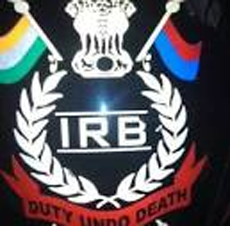 Bhubaneswar: Chief Minister Naveen Patnaik on Wednesday sanctioned a total of 663 posts for the three India Reserve Battalions (IRB) in Odisha.
According to official sources, 221 posts have been created for each reserve battalion. The CM has sanctioned one Deputy Commandant post, 18 Havildar Major posts, Havildar-23, Constable-154, Inspector (WT) -1, Sub-Inspector (WT)-2, Havildar (WT)-4, Constable (WT)-13, Head Clerk-1, Medical Officer-1, Pharmacist-2 and Staff Nurse-1.
Apart from this, 132 outsourcing posts have also been created for the three battalions out of which 44 posts have been sanctioned for each battalion.