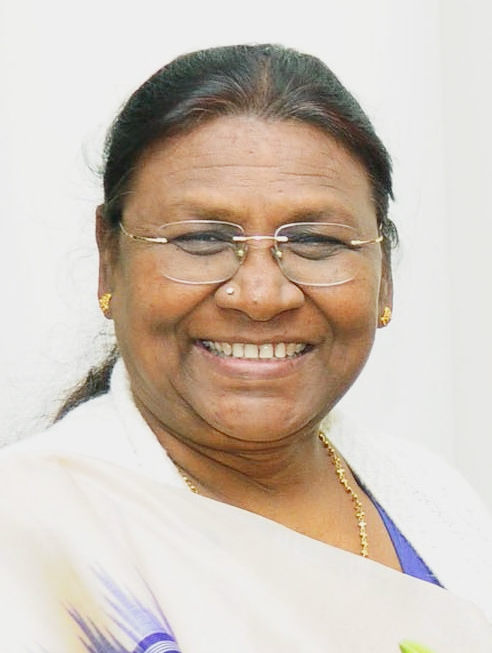 Rairangpur: After being nominated as National Democratic Alliance's (NDA) candidate for the upcoming Presidential election scheduled for July 18, Draupadi Murmu on Wednesday offered prayers here at a Jagannath temple.  
She also visited Lord Shiva temple in Rairangpur early in the morning. She swept the floor of the temple and then offered prayer to Lord Shiva.
As she belongs to a tribal community, Smt.Murmu also visited a tribal worship place called 'Jahira' today.
"Whatever powers of the President are enshrined in the Constitution, I will work accordingly," she said in response to a query about her priorities if she is elected as president.
Congratulating Smt.Murmu on being announced as candidate of NDA for the country's highest office, Chief Minister and BJD Supremo Naveen Patnaik said he was delighted when Prime Minister Narendra Modi had discussed her nomination for the President post. It is indeed a proud moment for people of Odisha, he added.
"I am sure Smt.Murmu will set a shining example for women empowerment in the country," tweeted the Chief Minister, who is in Rome now.
State BJP president Sameer Mohanty termed the nomination of Murmu as another gift from PM Modi to the people of Odisha.
"It is a matter of pride for the 4.5 crore Odias in the State. The decision to field Draupadi Murmu as Presidential candidate, Modi has yet again proved that Mission Purvodaya can only be achieved through Odisha," he said.
"It is beyond our imagination how a woman belonging to a poor family who has overcome many adversities in her life has emerged as such a strong leader and personality," he said.
Droupadi Murmu, a former Odisha minister and Governor of Jharkhand, was declared BJP-led NDA's candidate. She is likely to file her nomination on June 25.
Notably, the election for the President of India will be held on July 18 and the counting will take place in New Delhi on July 21. Worth mentioning, the tenure of current President of India Ram Nath Kovind is coming to an end on July 24.