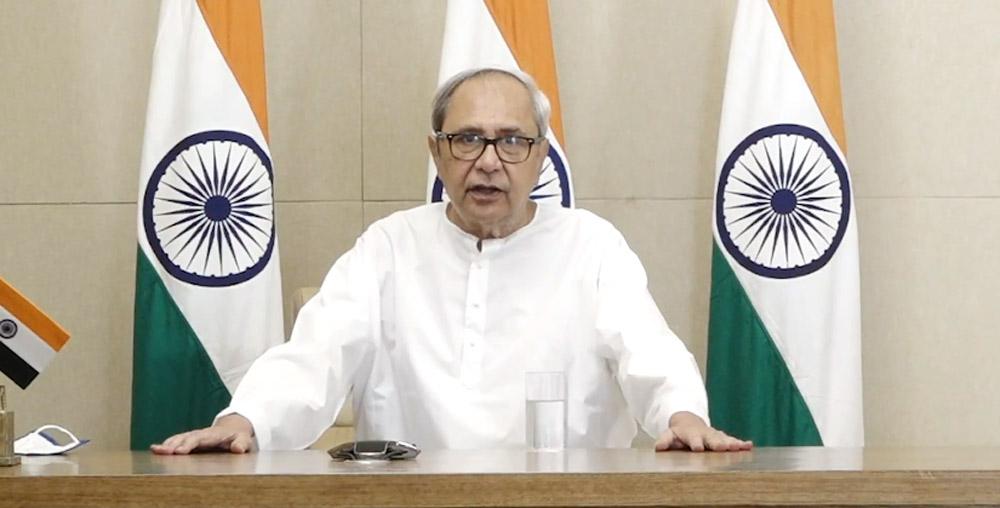 Bhubaneswar: Extending his support for NDA's Presidential candidate Draupadi Murmu, Chief Minister and BJD Supremo Naveen Patnaik on Wednesday appealed to all MLAs of Odisha Legislative Assembly to support her.
The BJD Big Boss, who is in Rome today, has made this appeal message to all party legislators through twitter.
"Appeal all the members of Odisha Legislative Assembly, cutting across party lines, to extend unanimous support to elect the daughter of #Odisha -Smt #DraupadiMurmu to the country's highest office," tweeted the Chief Minister.
Naveen became the first non-NDA party to announce support to Murmu in the race for Raisina hills. Moving a step forward for the tribal lady from Odisha, he appealed to MLAs from other parties including BJP, Congress, CPI (M) and an independent member to support Murmu.  
The CM had, yesterday, revealed that Prime Minister Narendra Modi had earlier discussed Murmu's candidature with him.
In the 147-seated Odisha Legislative Assembly, the BJD has 114 members (including one expelled member), BJP has 22, Congress-9, CPI (M)-1 and an independent.
Besides, excluding one, the BJD and BJP have all MP seats in Odisha. So, this will definitely give a boost to the BJP to win the prestigious election of India.
Notably, the BJD had supported NDA candidates for the poll during the last two presidential elections held in 2017 and 2012.
During the last presidential poll in 2017, Patnaik had supported NDA candidate Ram Nath Kovind after receiving a call from Prime Minister Narendra Modi.
Similarly, Mr.Patnaik was the first to propose the name of PA Sangma for the presidential election held in 2012 against UPA nominee Pranab Mukherjee.