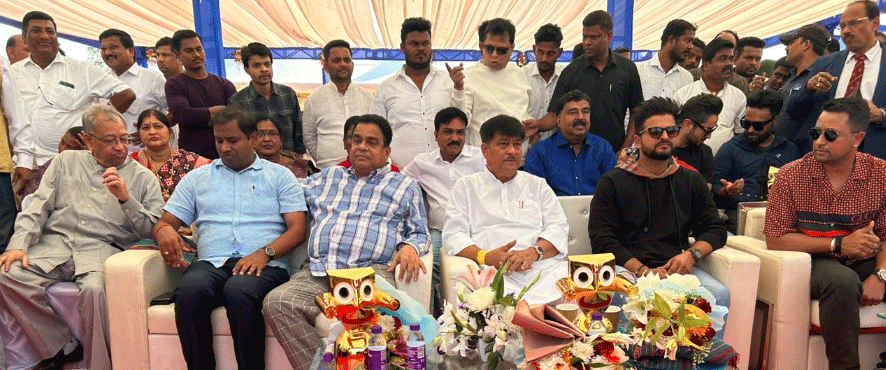 Athagarh: With an aim to groom young raw talents into Champions, the MGM School of Sports, Centre of Excellence for Cricket has been inaugurated at Kapursingh, Gurudijhatia in Athagarh Subdivision of Cuttack District on Wednesday.
The much-awaited Centre of Excellence has been inaugurated by former international cricket star Suresh Raina in the august presence of Ranendra Pratap Swain, Minister Agriculture, Farmers' Empowerment, Fisheries and Animal Resources Development.
Tusharkanti Behera, Minister of Sports and Youth Service, former International Cricketer Pragyan Ojha and Sanjay Behera, Secretary Odisha Cricket Association attended as Guests of Honour.
MGM Group CMD and Chairman MGM School of Sports, Pankaj Lochan Mohanty, whose brain child is the institute, also graced the Opening Ceremony.
Apart from the guests, a galaxy of eminent personalities from Odisha attended the inaugural ceremony. An invitation match was organised in between Odisha and Chhattisgarh at the state-of-the-art cricket ground at the school. Odisha won the first cricket match at the ground.
The MGM Group led by Chairman Pankaj Lochan Mohanty has felicitated all the players and umpires of the match.
The newly inaugurated Center of Excellence for Cricket is designed to accommodate 100 players for cricket and other sports apart from other supporting staffs. In fact priorities will be given to players from Odisha.
The land area for the project is 30 Acres with a total project cost of Rs 40 Crores. This Project will be completed in 3 years.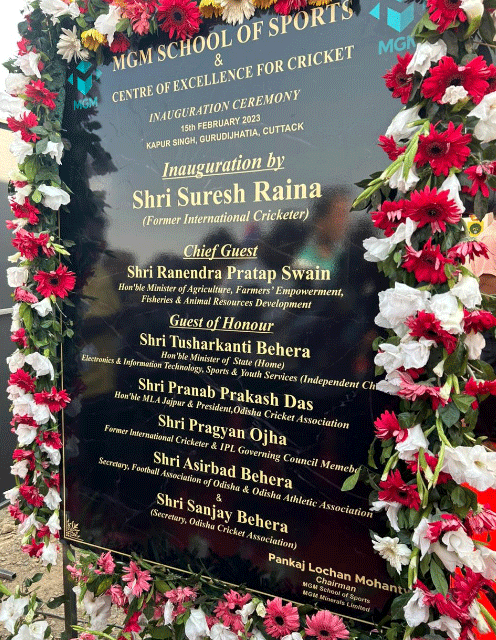 MGM School of Sports is the first one of its kind in the entire Eastern India. There is no such sporting facility has been by any Corporate Sector in the entire Eastern India.
Speaking at the occasion, the Chief Guest and all Guests of Honour have words of praise for the MGM Group and its Chairman & Managing Director Pankaj Lochan Mohanty.
Former International cricket star Suresh Raina thanked MGM Group for building such a fantastic infrastructure for promotion of cricket and other sports at grassroots level. He also congratulated the MGM Group on inauguration of the Centre of Excellence.
Similarly, international Odia cricket player Pragyan Ojha said when he heard of inauguration such a sports academy, he felt proud of his own State.
"Whenever I came across an Odia, people were asking me why cricket players from Odisha are not able to make it to international level. At that time, I don't have any answer for such questions. But, now, I think, it has been answered," Shri Ojha said.
Odisha is not only building infrastructure for cricket, but also other sports, he added.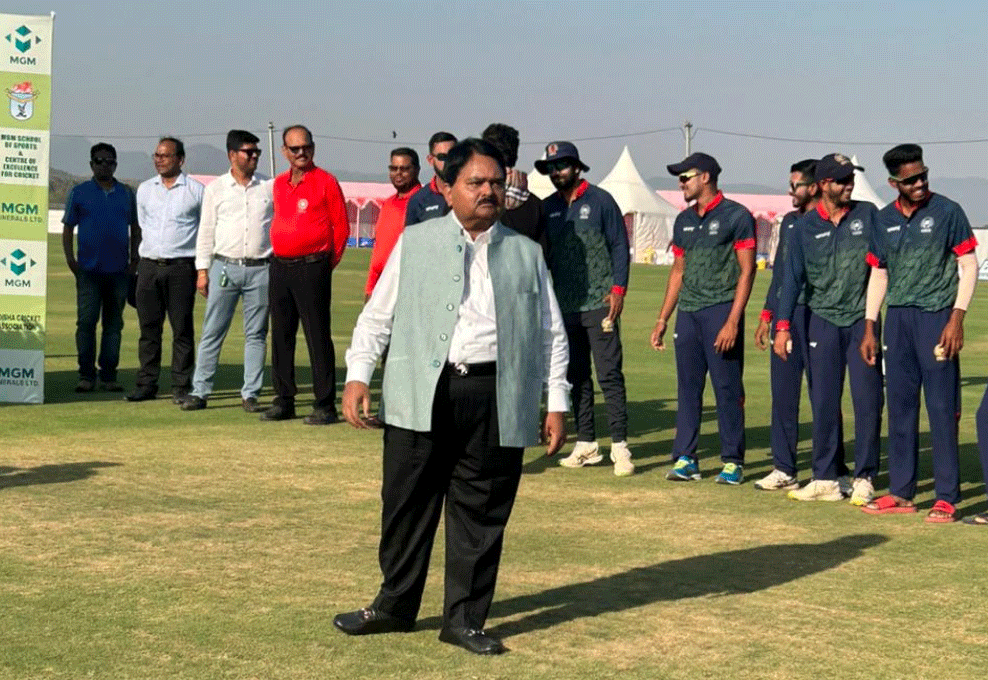 OCA Secretary Sanjay Behera have all praise for MGM Group chief Pankaj Lochan Mohanty for establishment of the sports academy at Kapursingh. Even being an industrialist, Shri Mohanty have made all efforts for promotion of sports in Odisha, he said.
Shri Mohanty has successfully served as All India President of Base Ball Association, Odisha Cricket Association (OCA) President and now serving as OCA Vice-President. This shows how much love he has in his heart for sports, said Shri Behera.
After visiting cricket academies in others State likes Maharashtra and Karnataka, he conceptualized this sports school, Shri Behera stated.
Odisha Cricket Academy (OCA) in support of Odisha Government has decided to set up 35 such cricket academies in 30 districts, he informed.
The State has successfully hosted two Men's Hockey World Cups, even though a lot of technical difficulties were there to host the matches, he added.
Sports and Youth Service Minister Tusharkanti Behera said under the visionary leadership of Chief Minister Naveen Patnaik, Odisha has now treated as sports capital of India. World's largest seated hockey stadium was built in Rourkela, he said.
Praising the set-up of sports complex, the Sports Minister said the location is very good as it is situated just beside the National Highway Connecting Cuttack and Sambalpur. There will be no problem in connectivity to the academy, he added.
Chief Guest of the event, Renendra Pratap Swain have lauded Pankaj Mohanty and his brother and father for their vision and work for Athagarh Assembly constituency and Odisha.
With the inauguration of this School of Sports, the dream of illustrious father of Shri Mohanty has been realized today, Swain said.
The Agriculture Minister appealed youths of his constituency to take advantages of this wonderful facility and make Athagarh constituency Number One in Sports.