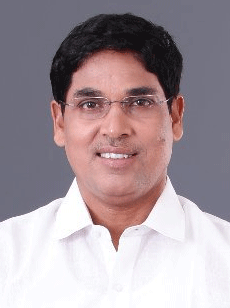 Bhubaneswar: In an aim to ensure every final year/semester students of the Under Graduate (UG) and Post Graduate (PG) courses attend their online examinations, the State Government has decided to adopt the mentoring system in Degree and Autonomous Colleges across the State.   
A decision in this effect was taken during a meeting held under the Chairmanship of High Education Minister Arun Sahoo on Friday.
Vice-Chancellors of Universities and Principals of various Degree Colleges attended the virtual meeting.
"We have interacted with the Principals of Degree Colleges and all are preparing for the online examinations. We have advised them to adopt the mentoring system. Under this, teachers will take the responsibility and ensure how students can appear for the examinations without any problems," said Mr.Sahoo.
Giving an example, he said, if a department is having 32 students and four faculty members, each faculty will take responsibility of 8 students and ensure that each of his students will appear for the online exams.
Starting from today, the faculties will contact the students allotted to them and ensure that the students appear for the examination via online mode, the Minister Higher Education stated.
He further said that students who do not have internet facilities can appear for the exam in the nearest college. The college authorities will provide all kinds of assistance to such students, he said, adding some colleges have already started the process of identifying students and places where they can appear for the examinations.
Mr.Sahoo made it clear that there is no proposal of conducting the exams in offline mode. The higher educational institutions are getting ready for online exams as lockdown is still in force in Odisha. As per reopening of colleges in concern, the Minister said, no decision has been taken in this regard in view of possible third wave of Covid-19.
During the last meeting with the VCs of various universities, it was decided to conduct the final year or semester examination for both the UG and PG students in online mode. The examination will be conducted by July-August this year.