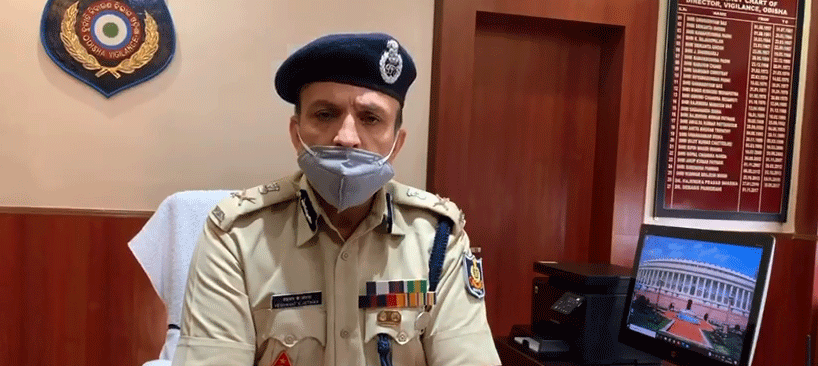 Cuttack: Ace Top Cop Yeshwant Kumar Jethwa has taken over as new Director Vigilance, Odisha.
1994 Batch IPS, Mr.Jethwa, a suave and honest Police Officer took charge of the State Vigilance Organization here in the afternoon.
On joining, he offered floral tributes to the Late Director Vigilance, Debasis Panigrahi, who recently succumbed to COVID-19 Virus.
Mr.Jethwa fondly remembered Dr. Panigrahi and spoke high of him and his good deeds in the Vigilance Organization.
The new Director Vigilance assured to scale up the professional works done by Dr.Panigrahi.
He also urged the fellow officers in the Vigilance Directorate to take forward the high standards set by Dr.Panigrahi and rededicate themselves to the service of the people of the State.
Mr.Jethwa, known for his professional competence served as ADG Law and Order and ADG Crime Branch before returning to the State after successfully completing the sensitive assignment as IGP Special Protection Group(SPG).
SPG is an elite Police Force to take care of security of VVIPs like Prime Minister and President of India.
His long innings at Center provides him ample scope about functioning of Central Police Organizations and Government of India.
Earlier as IGP Southern Western Range, he has been able to handle Anti-Maoist Operations with great ease and has been successful in containing the Ultras in Koraput, Malkangiri and Kalahandi in a big way.
His smooth coordination with Central Para Military Forces like, CRPF, CoBRA and BSF Jawans resulted in scaling up Anti-Maoist Operations in the Red Corridors, for which he earned laurels of the State and Union Government, Top Cops admit.
Known for his Team Spirit, Mr.Jethwa will be able to take forward the anti-corruption drive of the State Government to great heights, hoped a former Director Vigilance.