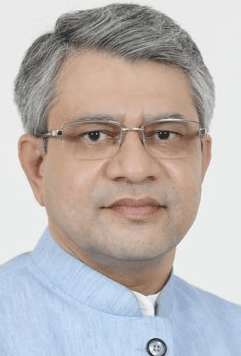 New Delhi: Ashwini Vaishnaw, Union Minister Electronics & Information Technology (MeitY) is eager to know as to how MeitY can contribute in transforming lives of all strata of society, especially deprived section.
Speaking to officers of MeitY Shri Vaishnaw asked as to how ongoing programs, schemes & projects should be aligned to needs in coming days.
Secondly he wanted to known as to what steps could be taken to address challenges like addiction of online games, financial losses due to crypto currency, fake news in social media, access of unethical content to children?
Which new subjects should be included in college curriculum, asked Minister. He also asked about the Constraints/barriers in regulations that are limiting growth of Startup &  manufacturing ecosystem Shri Vaishnaw also wanted to know about the steps to be taken for securing computers in Government offices from Cyber vulnerability.
More than 200 officers participated from Ministry, its organizations and field offices in the Chintan Shivir.
The suggestions given by participants were appreciated by the Minister and motivated the officers to think out of box and ahead for time for usage of technology to ease the living of common man of the country.
He emphasized that schemes and projects should be reviewed for their higher effectiveness and relevance with the goals of the ministry.