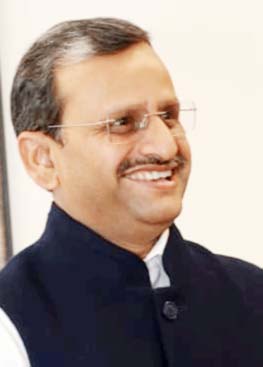 Bhubaneswar: 1986 Batch IAS Suresh Chandra Mahapatra is the new Chief Secretary and Chief Development Commissioner of Odisha.
Mr.Mahapatra is now Development Commissioner and will continue as Chief Secretary till 28 February 2022.
Department of General Administration and Public Grievances has brought out a notification in this regard on 25 December.
Known as a quiet performer, Mr.Mahapatra has been handling almost all crucial assignments in the State Government.
Born on 4 February, 1962, Mr.Mahapatra started his career as Sub Collector Nuapada in 1988 has scaled up ladder scripting success in his career smoothly.
Mr.Mahapatra has served as District Collector in Bhadrakh, Kandhamal Puri and in 1999 as Supre Cyclone hit Coastal Zone, he was once again posted as DM Bhadrkh to handle the critical situation.
Way back in 1997, he was brought to handle Dairy Sector and headed OMFED, which has grown a big way. And now Mr.Mahapatra is the Chairman of OMFED, which is trying to help out the farmers to improve their income level.
He has been instrumental in bringing in improvement in both Energy and Water Resources Sector, where he has served time and again.
A devoted devotee of Lord Jagannath, Mr.Mahapatra has been serving as Chief Administrator Shree Jagannath Temple several times.
And at present he is the Working Chairperson Shree Jagannath Temple Administration.
His contribution to the Forest and Environment Sector has been praised all along and Eco-Tourism Development was his forte.
In fact under his guidance, Odisha Eco Tourism Sector has gone a long way and it has attracted attention of both domestic and international tourists.
After serving in Forest and Environment Sector for three long years, he was appointed Development Commissioner in 18 August, 2019 and has been serving as DC and scaling up development process in the State.
With present Chief Secretary Asit Tripathy superannuating on 31 December, he will take charge as Chief Secretary of the State in a crucial time, when COVID-19 Pandemic is hitting hard the economic structure of the State.
Lot of expectation is pinned on him to carry forward the development process in the time of Post Pandemic Scenario.