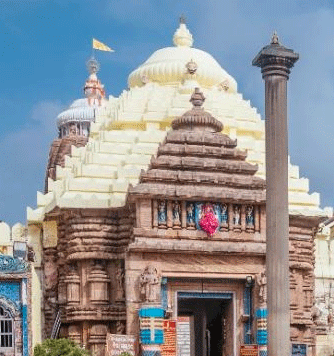 Puri: The Archaeological Survey of India (ASI) on Tuesday began the laser scanning at the Nata Mandap of the Shree Jagannath Temple in Puri.
It will be followed by laser scanning at Jagamohan and other parts of the temple, except the Garba Gruha (sanctum sanctorum).
Apart from this, the Beharana Dwara (gate) of the main temple, facing the Mukti Mandap, was opened today for the silver plating work. After Beharana, the other three gates of the temple will also be draped with silver.
A team of the ASI led by its Superintendent of Odisha circle Arun Kumar Malik had earlier visited the 12th-century shrine to make an assessment of the conservation works and 3D laser scanning to be undertaken during the Rath Yatra when Lords will be away from the temple.
Every stone and sculpture in the entire temple including the Ratnasinghasan will be scanned and documented to reveal even the minutest of the cracks.
The documentation will be used to plan conservation and evaluate the condition of repair work that has already been done in the temple.
The laser scanning will help the ASI to properly document the structural and architectural design of the temple. It will also assess the structural damage of the Garbha Gruha (sanctum sanctorum) and Jagamohan to help in the conservation work.
Under the process, 3D imaging will be used as it has an advantage over the manual scanning process. It may be mentioned here that the ASI had conducted the 3D laser scanning of the Konark Temple.