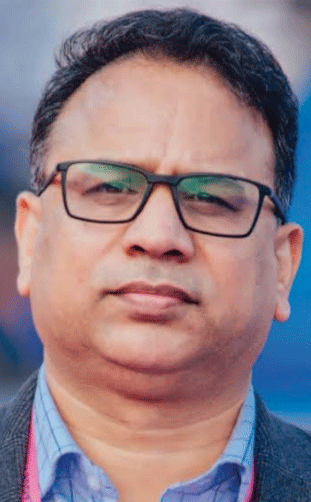 Bhubaneswar: With more and more numbers of glamour camping sites, Eco Retreats are added in the State to attract large number of tourists, Odisha will be known as the 'Best Glamping Destination in India."
Vishal Dev, Principal Secretary Tourism and Sports Tuesday reviewed the arrangements on Glamping in Odisha@ Eco Retreat Odisha 2021 with the senior officials of the Department of Tourism.
Glamping in Odisha brings in best of worldly pleasures in the best settings in the lap of the nature and in the Biodiversity of the State.
Eco Retreats are proposed to be held in 7 locations in 201, while it was organized in five locations. All the 7 locations where Eco Retreats will be organized in 2021 are Konark, Baliput, Bhitarkanika, Darinbadi, Hirakud, Pati Sonapur and Koraput.
Eco Retreat is a new and niche product of the Odisha Tourism, which was started in 2019-20 at Konark.
Eco Retreat Glamour Camping site at Konark was set at the idyllic Konark Beach and it turned out to be one of the most popular product of Odisha Tourism.
After success scripted in Konark, in 2020 five locations were chosen for Glam Experience and these facilities provided diverse, raw and untouched beauty of nature's bounty while providing unmatched 5 Star hospitality experience to the tourists.
Best of accommodation, food drinks, adrenaline pumping activities and immersive cultural experiences and tours provided the much needed requirement of the tourists.
Glam Camping sites were set in picturesque locations showcasing Odisha's natural bounty on virgin beaches, natural river beds, mangrove forests and hill stations.
Swiss Cottages equipped with bed rooms, living area, big bathrooms, air conditioners, television, wifi facilities, provided the glam factor to elevate tourists luxury camping experiences.
Hence, it has been decided to organize Eco Retreats in 7 places from 2021 to 2026.
This time Eco Retreat Projects will be organized in a phased manner with hinterland locations like Baliput, Daringbadi Hirakud will start from 15 October.
Eco Retreats in Coastal Locations will start from 1 November, said sources in Department of Tourism.
Accordingly process has been started to engage operators to set up, operate and manage the Eco Retreats for a period of five years (2021- 2026).
As Odisha Tourism has been promoting "Odisha By Road" such Glamour Experiences with best of accommodation, food, drink, cultural and sporting activities in the lap of unexplored mother nature will provide the tourists luxury in wilderness, pointed out a senior travel expert.