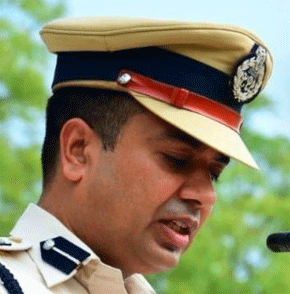 Bhubaneswar: The Economic Offence Wing (EOW) of Odisha Police has busted an Inter-State Job Fraud Racket, which was operating in 17 states including Odisha.
Dharampal Singh, the Mastermind behind the fraud racket was arrested from Bihar, said Inspector General, EOW, Jai Narayan Pankaj here on Saturday.
The job racket was operating by the name Gramin Rojgar Kalyan Sansthan in 17 states in the country. The scamsters had developed the website resembling a government website displaying the government like job advertisements, said Inspector General, EOW, Shri Pankaj.
The fraud organisation has its registered office in New Delhi and other offices in Mumbai, Bhopal and Dehradun. So far, they have duped more than Rs 6.6 crore of the job aspirants, he said.
The amounts collected from the candidates were landed in different accounts ultimately managed by the mastermind Dharampal Singh, who was arrested. Dharampal happens to be the secretary of Gramin Rojgar Kalyan Sansthan, Shri Pankaj said.
He further informed that the scamsters were using six to seven shell/sister companies for routing and money laundering the ill-gotten money. They have also routed the money through a Mumbai-based film production company, Sumitra Production, he added.
Speaking about the modus operandi of the job fraud organisation, Shri Pankaj said the GRKS invited applications for various jobs like district and block coordinator, computer operator, block surveyor etc. prescribing the educational qualification and the remuneration for the individual posts.
The advertisement also contained the name of the website www.grks.org, and the job seekers were required to submit their application through online only. To gain the confidence of the job aspirants, they also offered reservations and concessional fee as it is done for government jobs, he added.
They were giving advertisements in local newspapers in the states and used to conduct online exams and interviews too. Interestingly, in their website they also warn the job seekers about job fraud.