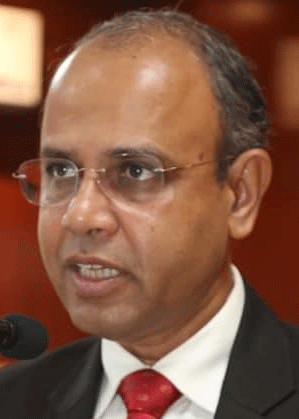 Bhubaneswar:The Union Government has made provision of Rs 2,036 crore for Odisha under the Jal Jeevan Mission (JJM) for the year 2022-23.
The Union Jal Shakti Ministry had tentatively allocated Rs 2,036 crore for the State for the financial year 2022-23. The Ministry has allocated Rs 3,323.42 crore in the current financial year 2021-22.
This was known from the Regional Conference of six States including Odisha held at Kolkata yesterday to review the progress made under Jal Jeevan Mission and Swachh Bharat Mission-Gramin by the participating States.
Union Minister for Jal Shakti, Gajendra Singh Shekhawat along with MoS Prahlad Singh Patel, Union Secretary and senior officers from the six States attended the meeting.
Principal Secretary Panchayatiraj & Drinking Water, Ashok Kumar Meena attended the Meeting.
As it was a tentative allocation, the actual allocation might be up as Odisha is performing well in execution of piped water projects, sources said.
The Centre had granted funds to the tune of Rs 812.15 crore during the financial year 2020-21. Target has been set to ensure tap water supply in every rural home by March, 2024.
On August 15, 2019, at the time of launch of JJM, only 3.11 lakh (4%) households had tap water connections. Since then, 35.51 lakh (40%) households in the State have been provided with tap water connections. Thus, in Odisha, out of a total of 88.33 lakh rural households, now 38.62 lakh households (443%) have tap water supply.
If the Centre will cut down funding under the JJM, it may hamper the pace of work being undertaken to provide piped water supply to all houses of the State on targeted time, feel State government officials.
In the Union Budget 2022, the Centre has increased fund allocation under JJM from Rs 45,000 crore in 2021-22 to Rs 60,000 crore in 2022-23.
For SBM(G), Rs 7,192 crore has been allocated in the Union Budget for the year 2022-23. Of which, only Rs 213.71 crore has been earmarked for Odisha for the upcoming year.
During the meeting, Union Minister Shekhawat has said "there is no dearth of funds for implementation of two-flagship programmes of the Government, as for the year 2022-23, Rs 14,449 Crore has been allocated as Central grant to the six participating States for ensuring 100% tap water connectivity and sustaining ODF & solid and liquid waste management in villages,"
For the year 2022-23 under JJM, Rs 13,105 Crore has been tentatively allocated by the Centre for these 6 States, Bihar, Chhattisgarh, Jharkhand, Mizoram, Odisha and West Bengal. Under SBM (G), Rs 1,344.71 crore has been tentatively allocated for these eastern States.
Under the 15th Finance Commission, a total of Rs 27,908 crore is allocated for Panchayati Raj Institutions (PRIs) for the year 2022-23. There is an assured allocation of Rs 1,42,084 crore for next five-years i.e. upto 2025-26. For the participating six States including Odisha, Rs 6,856 crore is allocated as a tied grant to carry out water and sanitation related activities for the year 2022-23.