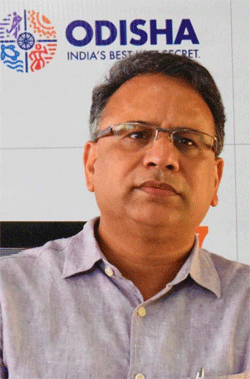 Bhubaneswar:For better management of resources, the Finance Department has asked all Administrative Departments to upload quarterly achievement data of the last three quarters on BETA System by March 25, 2022.
Principal Secretary, Finance , Vishal Kumar Dev has issued a letter to the Additional Chief Secretaries (ACSs), Principal Secretaries, Commissioner-cum-Secretaries, Secretaries, Special Secretaries of all Departments in this regard.
Mr.Dev said the real value of the outcome budget lies in its utility as a policy tool to link allocation and disbursement of public funds with proper periodic monitoring of its outputs and outcomes.
So, the Departments were requested to prepare the Online Outcome Budget, 2021-22 in the Budget Execution Technique Automation (BETA) System as per the guidelines issued by the Finance Department in April 2021.
"The Departments are required to enter quarterly achievement (both financial & physical) against the annual target and approve the same for all the three quarters in the designed online monitoring module by March 25, 2022," Mr.Dev said.
Similarly, the achievement for the fourth quarter is to be entered and approved in the online monitoring module in BETA by April 16, 2022, he said.
After approval of the quarterly achievement in the monitoring module by the Secretary of the concerned Department, the "Quarterly Monitoring Report" will be available for view by the officials of the concerned Administrative Departments and Finance Department.
The technical team (BETA) and Programme Performance & Outcome Monitoring Unit (PPOMU) of the Finance Department has imparted necessary training to all the stakeholders for the purpose.
The Department has appointed Dasarathi Sahoo as Team Leader, Manas Ranjan Kar as Monitoring & Evaluation Specialist and Subhra Ranjan Senapati as Procurement & Contract Management Specialist for this purpose. The Team Leader of the unit will be in overall charge of the assignment.
Mr.Dev requested the head of departments to kindly issue necessary instructions to the scheme handling officers, FAs/AFAs as well as the budget controlling officers for timely completion of the process so as to monitor quarterly achievement of outputs and outcomes (both financial & physical) in the designed Monitoring Module in BETA for the financial year 2021-22.