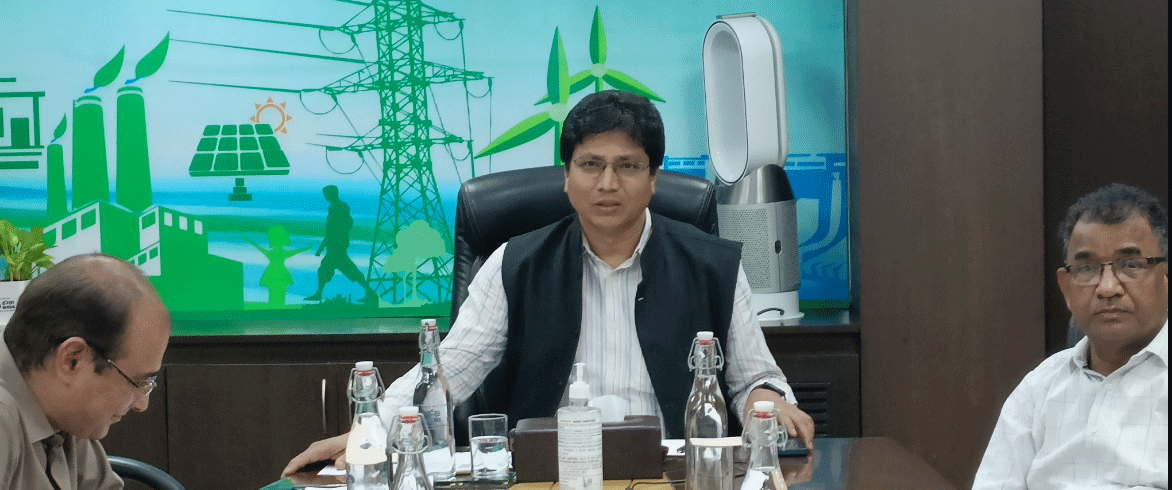 New Delhi: Stakeholders of Indian Renewable Energy Development Agency (IREDA) have expressed their profound appreciation for IREDA's exceptional achievement of becoming the first public sector undertaking (PSU) to publish its Annual Audited Financial Results within an impressive 25-day timeframe, surpassing SEBI's mandated 60-day deadline.
They were lauding efforts of the most dynamic and visionary Chairman and Managing Director of IREDA Pradip Kumar Das. IREDA under his leadership is scaling new heights.
They also recognized IREDA's commitment for providing competitive interest rates and handholding support reflecting its understanding of the needs and aspirations of its stakeholders.
The 13th Stakeholders' Interaction meet held on 12 May facilitated encouraging discussions on new initiatives, future plans, and taking feedback from esteemed business partners.
Pradip Kumar Das, CMD, IREDA chaired the meet, which took place through a virtual platform, facilitating broad participation.
The stakeholders' meet commenced with a comprehensive presentation, highlighting IREDA's historic financial results, recent achievements, major initiatives undertaken for Renewable Energy sector development, and the effective implementation of suggestions received during previous interaction meets.
Emphasis was also placed on future plans aligned with the ambitious targets set by the Government of India for the growth of the RE sector. Subsequently, an interactive session was conducted, enabling stakeholders to directly engage with CMD and Team IREDA.
In his opening remarks, CMD, IREDA underlined the organization's unwavering commitment to supporting borrowers by providing loans at competitive rates, despite the recent repo rate hike by the Reserve Bank of India.
He further highlighted the significant IREDA's credit rating upgradation by ICRA, elevating its ratings to 'AAA' (Outlook: Stable) from 'AA+' (Outlook: Positive) and 'Infrastructure Finance Company (IFC)' status granted to IREDA by RBI. This upgrade positions IREDA to secure funds at lower interest rates, with the resultant cost savings to be directly passed on to borrowers.
Shri Das urged all stakeholders to continue providing their valuable feedback, recognizing the invaluable contribution received from previous interaction meetings.
These inputs have played a pivotal role in enhancing the "Ease of Doing Business," streamlining processes through digital platforms, and reducing loan sanction, documentation, and disbursement cycles.
Overall, the stakeholders' meet was a success, and it demonstrated IREDA's commitment to promoting Renewable Energy development in the country. IREDA will continue to work with its business partners to ensure a sustainable future for all.