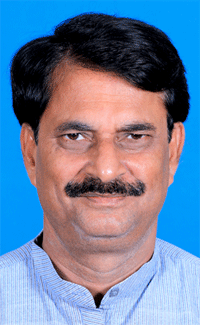 Bhubaneswar: The class room teaching for Class I to VII students in the State is likely to resume after Diwali, informed School and Mass Education Minister Samir Ranjan Dash here on Sunday.
 "As the possibility of COVID-19 third wave is minimal, we are planning to reopen the schools for classes I to VII in a phased manner. However, no final decision has been taken so far," said Mr.Dash.
Dash further said that the physical classes for Standard 8 to 12 students are continuing in the State. The State Government will take an appropriate call on reopening of schools for Standard I to VII students.
"We are hopeful that a decision will be taken by Chief Minister Naveen Patnaik on the reopening of schools after Diwali at any moment," said Mr.Dash.
Worth mentioning, the State Government has allowed the physical classes for Standard 11 and 8 students from October 21 and October 25, 2021, respectively. The schools for class 10 and 12 students had reopened in Odisha from July 26, 2021.
The School and Mass Education Department has issued detailed guidelines for conducting the physical classes following Covid-19 norms. So far, the classes are going on smoothly and students are also attending classes happily, sources said.